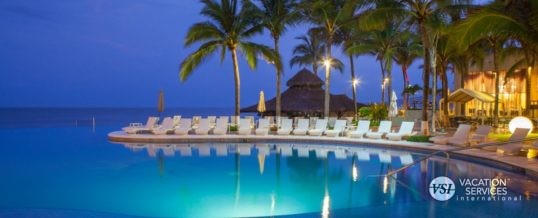 "Bel Air Vallarta the perfect hotel for a family vacation."
Family vacations are made to be on the Riviera Nayarit. Enjoy the beauty of the traditional Puerto Vallarta, the beautiful and colorful Bucerías, or maybe the exclusive Nuevo Vallarta where you will find everything you were looking for and more.
Can you imagine spending a day at the spa pampering yourself at one of the best hotels in Nuevo Vallarta? Or your kids having a blast at our Kids Club, everything its possible here. A destination like "La Riviera Nayarit" provides much as you can imagine, activities on land, sea and even air is what awaits you. Spend a marvelous vacation in this beautiful beach destination with your family and enjoy the best time of your lives together creating your own #BelAirMoment.
This resort in Nuevo Vallarta Mexico offers 215 spacious and luxurious rooms where you can enjoy a deserved rest after those long days at the beach, pool or enjoying the gastronomic offer that we have for you along with all the entertainment options that this resort has.
In addition to luxury hotel rooms in Nuevo Vallarta Bel Air Vallarta offers luxury amenities that will make your stay a unique and memorable vacation, the "Bel Air Delights" those great little details that will give your holiday a touch of sophistication and also will make you feel at home.
Welcome Cool Amenity
Welcome cocktail
Early Bird Breakfast
View all Bel Air Delights
In Bel Air we know that your holiday should be something memorable that's why we have created a series of experiences that will fulfill all your dreams and needs to make your vacation something you cannot forget. Personalized vacation experiences with a touch of luxury and sophistication, the "Bel Air Experiences".
All Gourmet Experience
All Romance Experience
All Spa Experience
As you can see Bel Air Vallarta has everything needed to have the perfect vacation with your family at one of the best beach destinations in Mexico, La Riviera Nayarit.
Availability For Sale