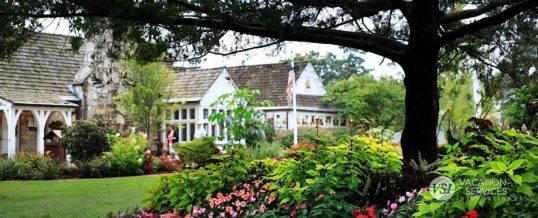 Location: Ridgedale, Missouri
America's Premier Wilderness Resort
Embrace the rustic elegance of a by-gone era at Big Cedar Lodge, a remote haven of natural beauty and contemporary luxury in the beautiful Ozark Mountains of Missouri. Steeped in history, the area has provided shelter to native American Indian tribes, solace to wealthy business tycoons, and pleasure to outdoor adventure seekers.
Today, rustic log cabins nestle among the trees and offer the ultimate in privacy and comfort, while grand lodges perch high atop the hillsides offering magnificent views of beautiful Table Rock Lake below. The luxury resort—complete with Top of the Rock and Dogwood Canyon Nature Park—has a full service marina, horseback riding, world class fishing, golf, and trails suited for walking, biking, and hiking.
Located 10 miles south of Branson, MO, guests are treated to scenic vistas, refreshing mountain air, and Ozark hospitality—at no extra charge. Visit Big Cedar Lodge, where families have been coming for generations to find tranquility and a little piece of heaven on earth.
Availability For Sale