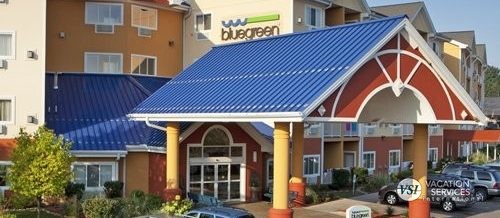 Location:
Wisconsin Dells, WI
Bluegreen Odyssey Dells is located right next door to Mt. Olympus Water & Theme Park, the largest of its kind in the Dells. Mt. Olympus features both indoor and outdoor parks with over 37 waterslides, 9 go-kart tracks, 7 roller coasters, 10 kiddie rides, 3 lazy rivers, 2 wave pools, whirlpools, mini-golf and more!
Wisconsin Dells may be the Waterpark Capital of the World™, but there's much more to see and do here. In the winter, fly down powdery slopes by day and let the light of the moon guide your way as you cross-country ski at night. And you don't even have to wait for the snow to melt to enjoy the Dells' many waterparks because many of them are indoors!
After the weather warms up, you can play as many rounds of golf as you'd like, speed down the Wisconsin River in a jet boat, or seek adventure in parasailing, hiking, rock climbing and other outdoor activities.
When it's time to relax, sit back and sip wine at the Wollersheim Winery, take a leisurely scenic boat tour of the Dells or wade into the river and try your hand at trout fishing. Whatever season or pace you choose, the Dells will never disappoint
Amenities:
Exercise Equipment
Elevator
Laundry
Availability For Sale