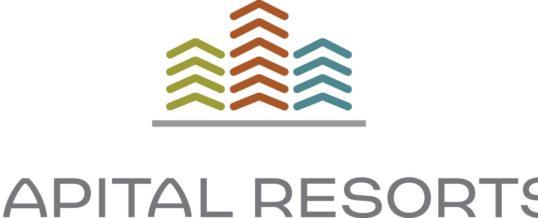 The Capital Resorts family is delighted to welcome you as one of our newest owners! Your decision to own your vacation means that inspired destinations and warm hospitality will now become the perfect backdrop for you to forge deep bonds and create timeless memories with your family. As an additional benefit to your Capital Resorts ownership, you have the option to take advantage of the Capital Lifestyles program, which provides members exclusive access to elite discounts on a wide variety of purchases. Whether you're staying at one of our magnificent resort destinations, enjoying exclusive membership discounts or simply using your Capital Lifestyles benefits to save on everyday purchases, you'll be glad you chose Capital Resorts.
About Our Destination Collections:
The Capital Collection:
Experience the excitement of your premier Capital Resorts destinations.  Whether you prefer to spend your day relaxing at the beach, hiking in the mountains or enjoying family-friendly attractions and entertainment with your loved ones, you will find the perfect vacation destination with Capital Resorts.  Our resorts are located in a variety of sought-after destinations, with each resort featuring luxury accommodations, amenities and benefits – so start exploring our resorts and planning your next vacation today!
The Lifestyles Collection:
Capital Resorts has teamed up with elite resorts across the country to give our owners access to even more luxury vacation destinations.  Resorts in the Lifestyles Collection by Capital Resorts allow you to book reservations using your Capital Points so you can experience exciting new destinations without paying exchange fees.  This partnership has expanded your travel opportunities by giving you access to even more delightful destinations for the best vacation experiences.
Availability For Rent
ID
Bedrooms
Price
VSI0004132004
TBA
$2500 per week

Usage: Annual Unit: TBA Week: Float Points: 81,245

VSI001210191905
TBA
$2100 per week

Usage: Annual Points: 150,000

VSI0011131905
TBA
$2400 x 3

Usage: Annual Points: 243,740

VSI0003121811
TBA
$2,500 per week

Usage: Annual Unit: TBA Week: Flaot Points: 172,000
Notes: 2018 Rental

VSI0002081803
TBA
$2,400 Per week

Usage: Annual Unit: TBA Week: Float Points: 169,736
Notes: 2018 Rental

VSI0010301702
TBA
$2,500

Usage: Annual Unit: TBA Week: Float Points: 50,000
Availability For Sale
ID
Bedrooms
Price
VSI0009112317
TBA
$44,500

Usage: Annual Unit: TBA Week: Float Points: 212,000

VSI0006062327
TBA
$

Usage: Annual Unit: TBA Week: Float Points: 200,000

VSI0006052311
2
$52,000

Usage: Annual Unit: TBA Week: Float Points: 226097

VSI0003082325
TBA
$9000

Usage: Annual Unit: TBA Week: Float Points: 270000

VSI0002142334
TBA
$65000

Usage: Annual Unit: TBA Week: Float Points: 700000

VSI0002032367
TBA
$8000

Usage: Annual Unit: TBA Week: Float Points: 172500

VSI0001102341
TBA
$7000

Usage: Annual Unit: TBA Week: Float Points: 26705

VSI0011242101
TBA
$65,700

Usage: Annual Unit: TBA Week: Float Points: 780,750

VSI0008172151
TBA
$49,500

Usage: Annual Unit: TBA Week: Float Points: 418,050

VSI0007082101
2
$49,990

Usage: Annual Unit: TBA Week: Float Points: 300,000

VSI0008102007
2
$30,000

Usage: Annual Unit: TBA Week: Float Points: 301

VSI0003022094
TBA
$10,327

Usage: Annual Unit: TBA Week: Float Points: 81,245

VSI0012181902
TBA
$17,500

Usage: Annual Points: 122,000

VSI0012101904
TBA
$36,340

Usage: Annual Unit: TBA Week: Float

VSI0008201903
TBA
$21,500
VSI0005201908
2
$15,000

Usage: Annual Unit: TBA Week: Float Points: 75000

VSI0012191803
TBA
$10,000

Usage: Annual Points: 78,500

VSI0012191802
TBA
$10,000

Usage: Annual Points: 100,000

VSI0008201816
TBA
$49,900

Usage: Annual Unit: TBA Week: Float Points: 300,000

VSI0006061807
2
$19,000

Usage: Annual Unit: TBA Week: Float Points: 174,396
Notes: 4 weeks per year

VSI0004231805
TBA
$33,000

Usage: Annual Unit: TBA Week: Float Points: 154,000

VSI0003301805
2
$18,900

Usage: Annual Unit: TBA Week: Float Points: 125,000

VSI0003051803
TBA
$10,000

Usage: Annual Unit: TBA Week: Float Points: 40,075
Notes: VIP Charter through Capital Resorts - No blackout dates schedule anytime with at least 48 hour notice for most and includes worldwide hotels and all-inclusive resorts. 25% off area show and attractions not available at all component sites. guaranteed lowest prices on all major cruise lines. Resorts are from a minimum of a 1 bedrm with kitchen fully furnished

VSI0003011803
TBA
$22,500

Usage: Annual Unit: TBA Week: Float Points: 254,000

VSI0002271824
TBA
$5,000

Usage: Annual Unit: TBA Week: Float Points: 329,300

VSI0001231803
2
$15,500

Usage: Even Unit: 101A Week: 3

VSI0012281755
TBA
$79,500

Usage: Annual Unit: TBA Week: Float Points: 245,000

VSI00012071701
TBA
$25,500

Usage: Annual Unit: TBA Week: Float Points: 130,000

VSI00010311705
4
$18,000

Usage: Annual Unit: TBA Week: Float Points: 157,150

VSI0010121705
1
$12,000

Usage: Annual Unit: TBA Week: Float Points: 40,000

VSI00010061708
TBA
$48,500

Usage: Annual Unit: TBA Week: Float Points: 185,000

VSI00010061707
TBA
$50,000

Usage: Annual Unit: TBA Week: Float Points: 148,387

VSI00010031702
2
$13,500

Usage: Annual Unit: TBA Week: Float Points: 235,000

VSI0008281703
TBA
$20,000 price negotiable

Usage: Annual Unit: TBA Week: Float Points: 125,012
Notes: Points can roll over to the next year 52,000 points available for use in 2018

VSI0008231701
2
$14,900

Usage: Annual Unit: TBA Week: Float Points: 33,000

VSI0008221702
TBA
$52,500 Nego.

Usage: Annual Unit: TBA Week: Float Points: 300,000

VSI0008111703
TBA
$59,000

Usage: Annual Unit: TBA Week: Float Points: 287,515

VSI0008071705
1
$10,900

Usage: Even Unit: TBA Week: Float Points: 77,750

VSI0008011709
TBA
$11,995

Usage: Annual Unit: TBA Week: Float Points: 44,000
Notes: 12 weeks of getaways per year

VSI0007051702
1
$11,200

Usage: Even Unit: TBA Week: Float Points: 62,550

VSI0006141704
1
$11,900

Usage: Annual Unit: TBA Week: Float Points: 65,000

VSI0006121712
2
$20,000 P/N

Usage: Annual Unit: TBA Week: Float Points: 206,600

VSI0006091701
TBA
$1500 o/b

Usage: Even Unit: TBA Week: Float Points: 187,000

VSI0006021703
2
$15,000 P/N

Usage: Even Unit: TBA Week: Float Points: 221,000

VSI0005301701
TBA
$19,999

Usage: Annual Unit: TBA Week: Float Points: 108,450

VSI0004071712
TBA
$24,000

Usage: Triennial Unit: TBA Week: FLOAT

VSI00003241758
4
$12,500

Usage: Annual Unit: TBA Week: Float Points: 366,000

VSI0002281703
TBA
$13,000

Usage: Annual Unit: TBA Week: Float Points: 150,000

VSI0001311710
TBA
$42,308

Usage: Annual Unit: TBA Week: Float Points: 604,400

VSI0001181705
TBA
$12500

Usage: Annual Unit: tba Week: Float Points: 102,750

VSI0001091704
TBA
$20,000

Usage: Annual Unit: TBA Week: Float Points: 136,000

VSI00012161605
1
$24,900

Usage: Annual Unit: TBA Week: Float Points: 73,500
Notes: Access to unlimited Getaway weeks at whatever the going rate is

VSI00011221616
TBA
$37399

Usage: Annual Unit: TBA Week: Float Points: 110500

VSI0002251613
TBA
$7500

Usage: Annual Unit: TBA Week: Float Points: 23350

VSI0012281518
1
$12000

Usage: Annual Unit: TBA Week: Float Points: 50000
Notes: VIP broker priority

Show All