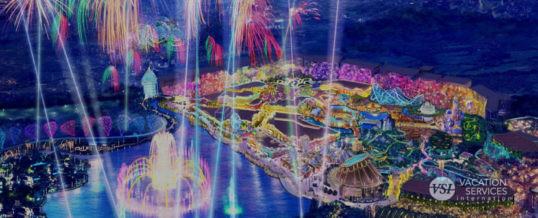 There's magic and wonder brewing in Nayarit that might just bring about a revolution in entertainment. In the coming years, Vidanta will debut The Parks, a culture-shifting new approach to theme parks. This new concept in family vacationing will fuse luxury with imagination, creating a fantastical world where adventures leap to life through immersive rides, attractions, and interactive performances. The Parks will also include beautiful new resort hotels so that every moment of the vacation experience is filled with magic and amazement.
Once complete, The Parks will allow visitors from all over to experience a series of immersive wonderlands. It starts with never-before-seen attractions and groundbreaking experiential adventures, all planned, designed, and executed by the most accomplished and revered experts in the field. In order to bring these surreal and splendid playgrounds to life, Vidanta has tapped the top talent behind some of the world's most buzzed-about parks and innovative rides.
The Parks experience will have an emphasis on gourmet dining rarely seen at any other entertainment park concept. Here, each restaurant and lounge will offer a chef-driven approach that puts great food first and foremost in the park-going experience. Some of the best-established chefs will be helming the food and beverage offerings, ensuring guests have a gourmet experience from the moment they arrive.
The Cascades blends the magic of the high mountains with the luxury of a Vidanta resort. Families will enjoy comfortable and spacious accommodations, including rooms and suites, with all the convenience and excitement of being located at The Parks.
This gorgeous resort hotel will feature luxurious and well-appointed accommodations for the whole family at a shining palace of imagination, located right next to The Parks.