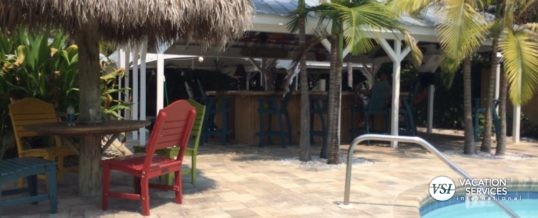 Coconut Grove is a tropical, boutique resort located just a few blocks away from the world-renowned Clearwater Beach. This unique property offers a variety of guest accommodation offerings ranging from efficiencies, one bedroom, two bedroom and three bedroom units to full, private use of the 10-bedroom destination retreat.
It is the perfect locale for weddings, receptions, rehearsal dinners, corporate functions, family reunions, fitness retreats, bar and bat mitzvah's and more!
At Coconut Grove, you can relax, breathe and celebrate in comfort and style.
Availability For Sale