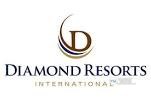 We're a global leader in hospitality and vacation ownership. We aim to consistently exceed expectations with high quality resorts and incomparable hospitality.
Diamond Resorts International® provides Vacations for Life® to members and guests the world over. A wide selection of amazing destinations offer AFFORDABLE LUXURY and PRICELESS MEMORIES, time and time again. Each vacation is as important to us as it is to you, so it's our goal to give every guest a flawless, relaxing, memorable experience. Because WE LOVE TO SAY YES™, you'll always receive a superior level of personal service and commitment, year after year.
Diamond Resorts International® manages vacation ownership resorts and sells vacation ownership points that provide members and owners with Vacations for Life® through 92 managed resorts, 210 affiliated properties and four cruise itineraries.
Availability For Rent
ID
Bedrooms
Price
DPM
1
$$.12-$.14 per point

Usage: Annual Points: 0 for 2023

VSI0002212321
TBA
$2500 per week

Usage: Annual Unit: TBA Week: Float Points: 7500

VSI0001132351
TBA
$2500

Usage: Annual Unit: TBA Week: Float Points: 8500

VSI0012052208
TBA
$2500 per week

Usage: Annual Points: 30,000

VSI0010272202
TBA
$2600 per week

Usage: Annual Unit: TBA Week: FL Points: 100,000

VSI00010142201
TBA
$2,600

Usage: Annual Unit: TBA Week: Float Points: 22,000

VSI0007052203
TBA
$2700 per week

Usage: Annual Unit: TBA Week: Float Points: 45.000

VSI0005172201
TBA
$2500 per week

Usage: Annual Unit: TBA Week: Float Points: 11200

DPM
1
$.12-.14 per point

Usage: Annual Points: 124,400 for 2023

DPM
1
$.12-.14 per point

Usage: Annual Points: 25,100 for 2023

VSI0003292214
TBA
$2700 per week

Usage: Annual Points: 15,000

VSI0003232204
TBA
$2500 per week

Usage: Annual Unit: TBA Week: Float Points: 30,000

VSI0003102206
TBA
$2500 per week

Usage: Annual Points: 11,500

VSI0003072204
TBA
$2500 per week

Usage: Annual Points: 80,000

VSi0003012201
TBA
$2500 per week

Usage: Annual Unit: TBA Week: Float Points: 30,000

VSI0002242201
TBA
$2500 per week

Usage: Annual Unit: TBA Week: Float Points: 40,000

VSI0001102208
TBA
$2500 per week

Usage: Annual Unit: TBA Week: Float Points: 36000

VSI0012162101
TBA
$2500 per week

Usage: Annual Unit: TBA Week: Float Points: 135000

VSI0012132105
TBA
$2500 per week

Usage: Annual Unit: TBA Week: Float Points: 33,000

VSI0012092101
TBA
$1,500 per week

Usage: Annual Unit: TBA Week: Float

VSI0012062110
TBA
$2500 per week

Usage: Annual Unit: TBA Week: Float Points: 75000

VSI0012062103
TBA
$2500 per week

Usage: Annual Unit: TBA Week: Float Points: 20,000

VSI11162102
1
$2700 per week

Usage: Annual Unit: TBA Week: Float Points: 7,000

VSI0010042110
TBA
$2500 per week

Usage: Annual Unit: TBA Week: Float Points: 42,000

VSI0009272106
TBA
$2500 per week

Usage: Annual Points: 30,000

VSI0008122101
TBA
$2500 per week

Usage: Annual Unit: TBA Week: Float Points: 0 for 2023

VSI0008092112
TBA
$2500 per week

Usage: Annual Unit: TBA Week: Float Points: 35,300

VSI0007132101
TBA
$2500 per week

Usage: Annual Unit: TBA Week: Float Points: 75000

VSI0006162105
TBA
$2500 per week

Usage: Annual Unit: TBA Week: Float

VSI0006162104
1
$2500 per week

Usage: Annual Unit: TBA Week: Float Points: 7500

VSI0006162103
TBA
$2500 per week

Usage: Annual Unit: TBA Week: Float

VSI0006072101
2
$2500 per week

Usage: Annual Unit: TBA Week: Float Points: 15,000

VSI0006012106
TBA
$2500 per week

Usage: Annual Unit: TBA Week: Float Points: 10,000

VSI0006012103
TBA
$2500 per week

Usage: Annual Points: 134004

VSI0005252101
TBA
$2500 per week

Usage: Annual Points: 61350

VSI0005192102
TBA
$2500 per week

Usage: Annual Unit: TBA Week: Float Points: 33,000

VSI0005102103
TBA
$1500 per week

Usage: Annual Unit: TBA Week: Float Points: 89000

VSI0004192106
2
$2500 per week

Usage: Annual Points: 29,777

VSI0004192104
TBA
$2500 per week

Usage: Annual Unit: TBA Week: Float

VSI0003312104
TBA
$2100 per week

Usage: Annual Unit: TBA Week: Float

VSI0003292106
TBA
$2100 per week

Usage: Annual Points: 76,000

VSI0003252101
TBA
$2100 per week

Usage: Annual Points: 8000

VSI0003232102
TBA
$1950 per week

Usage: Annual Unit: TBA Week: Float Points: 20,000

VSI0003152106
TBA
$2100 per week

Usage: Annual Unit: TBA Week: Float Points: 21,000

VSI0003082110
TBA
$2100 per week

Usage: Annual Unit: TBA Week: Float Points: 20,000

VSI0002242102
TBA
$1800 per week

Usage: Annual Unit: TBA Week: Float Points: 12,000

VSI0002232104
1
$2100 per week

Usage: Annual Unit: TBA Week: Float Points: 140,000

VSI0002232103
TBA
$2100

Usage: Annual Unit: TBA Week: Float

VSI0002222104
TBA
$2100 per week

Usage: Annual Unit: TBA Week: Float Points: 11,000

VSI0002222101
TBA
$2100 per week

Usage: Annual Unit: TBA Week: Float Points: 14,000

VSI0002162108
TBA
$2500 per week

Usage: Annual Unit: TBA Week: Float Points: 90,000

VSI0002162107
TBA
$2500 per week

Usage: Annual Points: 45000

VSI0002092101
TBA
$2500 per week

Usage: Annual Unit: TBA Week: Float Points: 50,000

VSI0002082110
1
$2500 per week

Usage: Annual Unit: TBA Week: Float

VSI0001252110
TBA
$2500 per week

Usage: Annual Unit: TBA Week: Float Points: 60,000

VSI0001212101
TBA
$2500 per week

Usage: Annual Unit: TBA Week: Float Points: 15,000

VSI0007022001
TBA
$2500 per Week

Usage: Annual Unit: TBA Week: Float Points: 30,000

VSI0006022009
TBA
$2500 per week

Usage: Annual Unit: TBA Week: Float

VSI0004272002
TBA
$2500 per week

Usage: Annual Unit: TBA Week: Float Points: 15,000

VSI0004092002
TBA
$2500

Usage: Annual Unit: TBA Week: Float

VSI0003182004
TBA
$2400 x 5 weeks

Usage: Annual Unit: TBA Week: Float Points: 50,000

VSI0011051902
TBA
$2400 per week

Usage: Annual Points: 25,000

VSI0011301810
TBA
$2300

Usage: Annual Points: 23,500
Notes: The point total is enough for 2 weeks at some of the best resorts Diamond has to offer.

VSI0007091806
TBA
$1000 per week

Usage: Annual Unit: TBA Week: Float Points: 20,000
Notes: 3 weeks available

VSI0005291810
TBA
$2,700

Usage: Annual Unit: TBA Week: Float Points: 10,000
Notes: 2018 Rental

VSI0004061807
TBA
$2000 per week

Usage: Annual Unit: TBA Week: Float Points: 7500/ 2 bedroom

VSI0003271810
1
$2,500 per week

Usage: Annual Unit: TBA Week: Float Points: 30,000

VSI0003191818
TBA
$2,500 per week

Usage: Annual Unit: TBA Week: Float Points: 30,000
Notes: 2018 rental

VSI0003131804
TBA
$2,500 per week

Usage: Annual Unit: TBA Week: Float Points: 15,000
Notes: 2018 rental

VSI0003051801
TBA
$2,200 per week

Usage: Annual Unit: TBA Week: Float Points: 40,000
Notes: 2018 - 2019 rental

VSI0001301805
TBA
$2,400 Per week

Usage: Annual Unit: TBA Week: Float Points: 20,000
Notes: 2018 Rental

VSI00013018001
TBA
$2,400 Per week

Usage: Annual Unit: TBA Week: Float Points: 20,000
Notes: 2018 Rental

VSI00001111816
TBA
$2,500

Usage: Annual Unit: TBA Week: Float Points: 7,500

VSI0004111708
TBA
$2,100 per week

Usage: Annual Unit: TBA Week: Float Points: 50,000

VSI0003171701
TBA
$2,100

Usage: Annual Unit: TBA Week: Float Points: 8,000

VSI00021717002
TBA
$2,100

Usage: Annual Unit: TBA Week: Float Points: 10,000

VSI0001251701
TBA
$2,100

Usage: Annual Unit: TBA Week: Float Points: 23,000

VSI0007071599
1
$5,500 per week

Usage: Annual Unit: TBA Week: Float Points: 15,000
Notes: 3 weeks available!

VSI0004151501
TBA
$1,850

Usage: Annual Unit: TBA Week: FLoat Points: 7500
Notes: 3 weeks available.

VSI0001131556
1
$3,500

Usage: Annual Unit: TBA Week: Float Points: 20,000
Notes: 3 Weeks Available.

VSI0001131555
TBA
$3500

Usage: Annual Unit: TBA Week: Float Points: 15000

Show All
Availability For Sale
ID
Bedrooms
Price
VSI0005312335
TBA
$30,000

Usage: Annual Unit: TBA Week: Float Points: 8000

VSI0005162329
TBA
$8000

Usage: Annual Unit: TBA Week: Float

VSI0005152319
TBA
$140,000

Usage: Annual Unit: TBA Points: 100,000

VSI0004182385
TBA
$20000

Usage: Annual Unit: TBA Week: Float Points: 17000

VSI0004182304
TBA
$82,500

Usage: Annual Unit: TBA Week: Float Points: 50,000

VSI0004172302
2
$23,000

Usage: Annual Unit: TBA Week: Float Points: 4500

VSI0004122304
TBA
$31,500

Usage: Annual Unit: TBA Week: Float Points: 6000

VSI0004102314
2
$110,000

Usage: Annual Unit: TBA Week: FL Points: 37,500

VSI0003312305
TBA
$19,000

Usage: Annual Unit: TBA Week: Float Points: 5,000

VSI0003082331
TBA
$58000

Usage: Annual Unit: TBA Week: Float Points: 55000

VSI0003012320
TBA
$???

Usage: Annual Unit: TBA Week: Float Points: 10000

VSI0002222301
TBA
$2500 per week

Usage: Annual Unit: TBA Week: Float Points: 50,000

VSI0002092305
2
$29,000

Usage: Annual Unit: TBA Week: Float Points: 17,000

VSI0002062301
2
$27,900

Usage: Annual Unit: TBA Week: Float Points: 7500

VSI0001312303
2
$160,000

Usage: Annual Unit: TBA Week: Float Points: 50,000

VSI0001302329
TBA
$

Usage: Annual Unit: TBA Week: Float Points: 7500

VSI0001302319
TBA
$42,500

Usage: Annual Unit: TBA Week: Float Points: 5000

VSI0001262302
1
$18,900

Usage: Annual Unit: TBA Week: FL Points: 2500

VSI0001192307
2
$17,900

Usage: Annual Unit: TBA Week: FL Points: 4500

VSI0001112301
2
$31,900

Usage: Annual Unit: TBA Week: FL Points: 13,800

VSI0012212212
TBA
$29,500

Usage: Annual Unit: TBA Week: FL Points: 7500

VSI0012212207
2
$152,000

Usage: Annual Unit: TBA Week: FL Points: 50,000
Notes: US Collection Platinum Time 100,000 carry-over points

VSI0012192206
TBA
$2500 per week

Usage: Annual Unit: TBA Week: FL Points: 80,000

VSI00012142220
TBA
$12,000

Usage: Annual Unit: TBA Week: Float Points: ?

VSI00012062248
TBA
$45000

Usage: Annual Unit: TBA Week: Float Points: 55,000

VSI000120622
TBA
$13500

Usage: Annual Unit: TBA Week: Float Points: 8500

VSI00012062221
TBA
$20,400

Usage: Annual Unit: TBA Week: Float Points: 31,750

VSI0012052207
TBA
$30,000

Usage: Annual Points: 12,000

VSI00012052220
TBA
$30,000

Usage: Annual Unit: TBA Week: Float Points: 107,000

VSI0011092206
TBA
$13,500

Usage: Annual Unit: TBA Week: Float Points: 67,500

VSI0010172210
TBA
$2500 per week

Usage: Annual Unit: TBA Week: FL Points: 38000

VSI0010112216
TBA
$35,000

Usage: Annual Unit: TBA Week: FL Points: 7500

VSI0009292207
2
$92,000

Usage: Annual Unit: TBA Week: FL Points: 26000

VSI0009202220
TBA
$19,000

Usage: Annual Unit: TBA Week: Float Points: 15,000

VSI0009132253
TBA
$12,000

Usage: Annual Unit: TBA Week: Float Points: 11,000

VSI0009072221
TBA
$21,000

Usage: Annual Unit: TBA Week: Float Points: 22,000

VSI0009072220
TBA
$?

Usage: Annual Unit: TBA Week: Float

VSI0009062214
2
$30,900

Usage: Annual Unit: TBA Week: Float Points: 6500

VSI0008302223
TBA
$27,500

Usage: Annual Unit: TBA Week: Float Points: 30,000

VSI0008302220
TBA
$13,200 neg

Usage: Annual Unit: TBA Week: Float Points: 4000

VSI0008172209
TBA
$39,000

Usage: Annual Unit: Hilton Vacation club Week: FL Points: 15,000

VSI0008092232
TBA
$8000

Usage: Annual Unit: TBA Week: Float Points: 4500

VSI0008082210
2
$225,000

Usage: Annual Unit: TBA Week: Float Points: 75000

VSI0007202265
TBA
$12000

Usage: Annual Unit: TBA Week: Float Points: 6500

VSI0007122225
TBA
$???

Usage: Annual Unit: TBA Week: Float Points: 20000

VSI0007062201
TBA
$49,000

Usage: Annual Unit: TBA Week: Float Points: 17,500

VSI000705202202
TBA
$75,500

Usage: Annual Unit: TBA Week: Float Points: 15,000

VSI0006282221
TBA
$12000

Usage: Annual Unit: TBA Week: Float Points: 15,000

VSI0005032251
TBA
$11,999

Usage: Annual Unit: TBA Week: Float Points: 20,000

VSI0004282202
2
$156,000

Usage: Annual Unit: TBA Week: Float Points: 52000
Notes: Hawaii Collection

VSI0004192207
TBA
$10,000

Usage: Annual Unit: TBA Week: Float Points: 7500

VSI0003292201
2
$40,000

Usage: Annual Unit: TBA Week: Float Points: 12,000

VSI0003283302
TBA
$34,900

Usage: Annual Unit: TBA Week: Float Points: 10,000

VSI0003232201
2
$15,900

Usage: Annual Unit: TBA Week: Float Points: 5,000

VSI0003162205
TBA
$2500 per week

Usage: Annual Unit: TBA Week: Float Points: 14000

DPM
1
$

Usage: Annual Points: 0 for 2023

VSI0002142255
TBA
$135,520

Usage: Annual Unit: TBA Week: Float Points: 22,000

VSI0002142254
TBA
$46,200

Usage: Annual Unit: TBA Week: Float Points: 7500

VSI0002072210
2
$14,500

Usage: Annual Unit: TBA Week: Float Points: 7500
Notes: Diamond Resorts has recently been purchased by Hylton. This timeshare is for 7,500 points anywhere in the Diamond Resorts - Destination Xchange system. Please check it out at https://www.diamondresorts.com/

VSI0001122291
TBA
$4000

Usage: Annual Unit: TBA Week: Float Points: 5,000

VSI0001102209
TBA
$93,500

Usage: Annual Unit: TBA Week: Float Points: 36,000
Notes: unsure about points being deeded

VSI0011152103
2
$15,900

Usage: Odd Unit: TBA Week: Float Points: 7500

VSI0011082103
2
$24,000

Usage: Annual Unit: TBA Week: Float Points: 8,500

VSI0010272101
TBA
$19,500

Usage: Annual Unit: TBA Week: Float Points: 3500

VSI0009302103
TBA
$2500 per week

Usage: Annual Unit: TBA Week: Float Points: 12,000

VSI0008252130
TBA
$19750

Usage: Annual Unit: TBA Week: Float Points: 7500
Notes: 2 Weeks of 7500 points available for $19,750 each.

VSI0008022101
2
$62,000

Usage: Annual Unit: TBA Week: Float Points: 30,000

VSI0007132102
TBA
$24,750

Usage: Annual Unit: TBA Week: Float Points: 33,000

VSI0006292102
TBA
$2500 per week

Usage: Annual Unit: TBA Week: Float Points: 10,000

VSI0005242101
TBA
$17,000

Usage: Annual Unit: TBA Week: Float Points: 7500

VSI0003222106
TBA
$29,970

Usage: Annual Unit: TBA Week: Float

VSI0003152107
TBA
$2100 per week

Usage: Annual Unit: TBA Week: Float Points: 15,000

VSI0003022102
TBA
$2100 per week

Usage: Annual Unit: TBA Week: Float Points: 30,000

VSI0001112002
TBA
$2500 per week

Usage: Annual Unit: TBA Week: Float Points: 25,000

VSI0001042101
1
$15,900

Usage: Annual Unit: TBA Week: Float Points: 3000
Notes: US Collection

VSI0011232006
TBA
$17,500

Usage: Annual Unit: TBA Week: Float Points: 2500

VSI0006252002
2
$60,000

Usage: Annual Unit: TBA Week: Float Points: 15,000

VSI0006222004
2
$12,900

Usage: Annual Unit: TBA Week: Float Points: 5,000
Notes: 5000 points starting in December

VSI0003312002
2
$70,000

Usage: Annual Unit: TBA Week: Float Points: 17,500

VSI0003252003
2
$18,000

Usage: Annual Unit: TBA Week: Float Points: 4000
Notes: The owner has an additional packing of 9000 points, that can be sold together at a discount

VSI0003252002
2
$39,900

Usage: Annual Unit: TBA Week: Float Points: 9,000
Notes: The owner has an additional packing of 4000 points, that can be sold together at a discount

VSI0002142005
TBA
$99,000

Usage: Annual Unit: TBA Week: Float Points: 26,000
Notes: Lifetime owner

VSI0012271907
TBA
$38,900

Usage: Annual Unit: TBA Week: Float Points: 15,480

VSI0012041901
2
$29,900

Usage: Annual Unit: TBA Week: Float Points: 8,500

VSI0011271901
TBA
$32,900

Usage: Annual Unit: TBA Week: Float Points: 8,000

VSI10221904
TBA
$99,000

Usage: Annual Unit: TBA Week: Float Points: 38,000

VSI0010031905
2
$75,000

Usage: Annual Unit: TBA Week: Float Points: 30,000
Notes: Gold package

VSI0009301988
TBA
$11,000

Usage: Annual Unit: TBA Week: Float Points: 8500

VSI0009271901
TBA
$19,999

Usage: Annual Points: 12,000

VSI0008231904
2
$37,900

Usage: Annual Unit: TBA Week: Float Points: 9,000

VSI0008161903
2
$250,000 nego

Usage: Annual Unit: TBA Week: Float Points: 100,000
Notes: 252,0000 carryover points

VSI0008141902
2
$43,900

Usage: Annual Points: 240

VSI0008081905
2
$50,000

Usage: Annual Unit: TBA Week: Float Points: 9,000

VSI0007221980
TBA
$39,999

Usage: Annual Unit: TBA Week: Float Points: 50,000

VSI0007171901
TBA
$139,000

Usage: Annual Unit: TBA Week: Float Points: 54,000
Notes: 18,000 points banked

VSI0006241980
TBA
$14,999

Usage: Annual Unit: TBA Week: Float Points: 12,500

VSI0006201902
TBA
$20,000

Usage: Annual Unit: TBA Week: Float Points: 15,000

VSI0006111901
2
$52,900

Usage: Annual Unit: TBA Week: Float Points: 30,500

VSI0006061904
TBA
$61,000

Usage: Annual Points: 17,500

VSI0005031909
2
$22,900

Usage: Annual Unit: TBA Week: Float Points: 2,500

VSI0004251907
2
$68,900

Usage: Annual Unit: TBA Week: Float Points: 17,000

VSI0004021903
2
$3500 neg

Usage: Annual Unit: TBA Week: Float Points: 4,500
Notes: Start date January

VSI0003271904
2
$150,000

Usage: Annual Unit: TBA Week: Float Points: 50,500
Notes: January Start Date for points

VSI0003221902
2
$60,000

Usage: Annual Unit: TBA Week: Float Points: 15,000

VSI0003051906
TBA
$61,000

Usage: Annual Unit: TBA Week: Float Points: 15,000

VSI0001181907
2
$21,300 Nego.

Usage: Annual Unit: TBA Week: Float Points: 21,000
Notes: See some great pictures and more info about one of the Virginia properties at Historic Williamsburg here: https://www.oyster.com/williamsburg/hotels/the-historic-powhatan-resort/photos/ and here: https://www.historicpowhatanresort.com/ and here: https://www.historicpowhatanresort.com/amenities/fact-sheet A lot to do here and in the surrounding area for adults and kids: https://www.historicpowhatanresort.com/amenities/things-to-do Check it out today. Or you could choose the resort in idyllic and forever sunny Sedona Arizona: Arizona Summit here: https://www.diamondresorts.com/destinations/property/Sedona-Summit Check out all the places to visit with Diamond Ownership.

VSI0001091901
2
$200,000 neg

Usage: Annual Unit: TBA Week: Float Points: 50,000
Notes: Lock Out Units are avaiable

VSI0012201808
2
$61,000

Usage: Annual Points: 56,000

VSI0011261801
1
$89,999

Usage: Annual Unit: TBA Week: Float Points: 50,000

VSI0011211809
TBA
$13,500

Usage: Annual Unit: TBA Week: Float Points: 25,000

VSI0011071806
1
$45,000

Usage: Annual Unit: TBA Week: Float Points: 11,500

VSI0011071805
TBA
$15,000

Usage: Annual Unit: TBA Week: Float Points: 6500
Notes: Point start January Hawaii Collection

VSI0010291808
2
$20,000

Usage: Annual Unit: TBA Week: Float Points: 7500

VSI0010291802
2
$140,000

Usage: Annual Unit: TBA Week: Float Points: 60,000

VSI0010171805
2
$80,000

Usage: Annual Unit: TBA Week: Float Points: 20,000

VSI0009171811
1
$41,900 neg

Usage: Annual Unit: TBA Week: Float Points: 16,000

VSI0009101812
TBA
$26,500

Usage: Annual Unit: TBA Week: Float Points: 4000

VSI0009051802
2
$25,000 Nego.

Usage: Annual Unit: TBA Week: Float Points: 11,500

VSI0008201801
2
$40,000

Usage: Annual Unit: TBA Week: Float Points: 18,000

VSI0007201894
TBA
$11,250

Usage: Annual Unit: TBA Week: Float Points: 15,000

VSI0007121805
TBA
$4,900

Usage: Annual Unit: TBA Week: Float Points: 20,000

VSI0006191806
2
$72,900

Usage: Annual Unit: TBA Week: Float Points: 15,000
Notes: January New 15,000 points Some points carried

VSI0006181804
2
$79,000

Usage: Annual Unit: TBA Week: Float Points: 27,500
Notes: US Collection Willing to separate the points

VSI0006181803
2
$79,900

Usage: Annual Unit: TBA Week: Float Points: 27,500
Notes: 2018 open for now 2019 full points

VSI0006081810
2
$18,500

Usage: Annual Unit: 7,500 Points Annually Week: Float Points: 7,500
Notes: Great Buy, and Membership Providing 7,500 Points Annually. Our necessity to sell presents this wonderful opportunity to you. Annual maintenance fee priced remarkably lower than MO$T !!!

View Photos

VSI0006051815
2
$110,000

Usage: Annual Unit: TBA Week: Float Points: 26,250

VSI0006051814
2
$110,000

Usage: Annual Unit: TBA Week: Float Points: 26,250
Notes: Platinum Member

VSI0005301801
2
$29,900

Usage: Annual Unit: TBA Week: Float Points: 11,500
Notes: June Start Date

VSI0004111805
2
$22,000 neg

Usage: Annual Unit: TBA Week: Float Points: 5,000

VSI0004011806
TBA
$16,000

Usage: Annual Unit: TBA Week: Float Points: 8500

VSI0003231803
TBA
$3,000

Usage: Annual Unit: TBA Week: Float Points: 3,000
Notes: Maintenance fee includes the annual Interval International membership fee.

VSI0003151803
2
$21,900

Usage: Annual Unit: TBA Week: Float Points: 6,000

VSI0003121806
2
$15,900

Usage: Annual Unit: TBA Week: Float Points: 5,000
Notes: January start

VSI0002201807
2
$100,000

Usage: Annual Unit: TBA Week: Float Points: 25,000

VSI0002201806
2
$100,000

Usage: Annual Unit: TBA Week: Float Points: 25,000

VSI0002091806
1
$10,900

Usage: Annual Unit: TBA Week: Float Points: 2,160

VSI0002061801
2
$105,000

Usage: Annual Unit: TBA Week: Float Points: 50,000

VSI0002051818
2
$21,000

Usage: Annual Unit: TBA Week: Float Points: 3,500
Notes: Jan 2018 open Jan 2019 open

VSI0001221807
2
$150,000

Usage: Annual Unit: TBA Week: Float Points: 50,000

VSI00012291703
TBA
$15,500

Usage: Annual Unit: TBA Week: Float Points: 10,000

VSI00012211703
2
$16,960

Usage: Annual Unit: TBA Week: Float Points: 8,000
Notes: January 2018

VSI00012081705
2
$21,500

Usage: Odd Unit: TBA Week: Float Points: 5,500
Notes: 2017 2019

VSI0011201702
TBA
$39,900

Usage: Annual Unit: TBA Week: Float Points: 15,000

VSI0011131709
TBA
$9500

Usage: Annual Unit: TBA Week: Float Points: 4500

VSI0011011707
TBA
$68,000

Usage: Annual Unit: TBA Week: Float Points: 17,000

VSI0010231702
TBA
$19,000

Usage: Annual Unit: TBA Week: Float Points: 5,000
Notes: January

VSI0010101707
TBA
$45,900 p/n

Usage: Annual Unit: TBA Week: Float Points: 12,000

VSI0009261710
2
$17,900

Usage: Annual Unit: TBA Week: Float Points: 2,500

VSI0008101705
2
$17,500 Price Nego.

Usage: Annual Unit: TBA Week: Float Points: 15,000
Notes: This year's points have banked 10,000

VSI0008101704
2
$208,000

Usage: Annual Unit: TBA Week: Float Points: 52,000

VSI0008031704
2
$48,000

Usage: Annual Unit: TBA Week: Float Points: 16,000

VSI0008031703
2
$49,500

Usage: Annual Unit: TBA Week: Float Points: 16,000

VSI0008011706
2
$48,000

Usage: Annual Unit: TBA Week: Float Points: 14,490

VSI0007051701
2
$16,000

Usage: Annual Unit: TBA Week: Float Points: 10,000

VSI0006121708
TBA
$69,000

Usage: Annual Unit: TBA Week: Float Points: 30,000

VSI0006071708
2
$26,900

Usage: Annual Unit: TBA Week: Float Points: 6,500

VSI0006051703
TBA
$28,000

Usage: Annual Points: 16000

VSI0006051702
2
$28,000

Usage: Annual Unit: TBA Week: Float Points: 16,000

VSI0006051701
2
$28,000

Usage: Annual Unit: TBA Week: Float Points: 16,000

VSI0006021711
2
$28,000

Usage: Annual Unit: TBA Week: Float Points: 16,000

VSI0005121710
2
$10,000

Usage: Annual Unit: TBA Week: Float Points: 4,500

VSI0004211714
2
$12,000 P/N

Usage: Annual Unit: TBA Week: Float Points: 10,500
Notes: Unit Size Availability: Studio, 1,2 or 3 bedrooms can mix and match. Ex: 1 bedroom and a 2 bedroom , a studio and 2 bedroom or 2 -1 bedrooms!

VSI0004211709
2
$14,000

Usage: Annual Unit: TBA Week: Float Points: 5,000

VSI0004171721
TBA
$24,250

Usage: Annual Unit: TBA Week: Float Points: 10,000

VSI0004101704
2
$41,000

Usage: Annual Unit: TBA Week: Float

VSI0004061701
TBA
$36,375

Usage: Annual Unit: TBA Week: TBA Points: 15,000

VSI0003221701
TBA
$75,000

Usage: Annual Unit: TBA Week: Float Points: 15,000

VSI0003171705
2
$16,500

Usage: Annual Unit: TBA Week: Float Points: 5,000

VSI0003151704
2
$6,500

Usage: Annual Unit: TBA Week: Float Points: 2,500

VSI0003131708
2
$15,900

Usage: Annual Unit: TBA Week: Open Points: 3,000
Notes: This winter we enjoyed a snow trip vacation with our kids and grandchildren at our home resort "Lake Tahoe Resort" Located at the base of the mountain Gondola. Directly on the Lake. The "Kids club" with their free activities and popcorn movie nights along with the indoor/outdoor heated pool was perfect for our family to unwind and warm up after a busy day in the snow.

VSI00003061703
TBA
$59,900

Usage: Annual Unit: TBA Week: Float Points: 20,000

VSI0002211701
TBA
$2,100

Usage: Annual Unit: TBA Week: Float Points: 20,000

VSI00002141758
TBA
$11,500

Usage: Annual Unit: TBA Week: Float Points: 7,900

VSI0001301707
TBA
$45,500

Usage: Odd Unit: TBA Week: Float Points: 9,000

VSI0001251708
TBA
$38250

Usage: Annual Unit: TBA Week: Float Points: 38,250

VSI0001251707
TBA
$38250

Usage: Annual Unit: TBA Week: Float Points: 38,250

VSI00012081697
2
$15,000

Usage: Annual Unit: TBA Week: Float Points: 8,500

VSI00011141603
2
$21000

Usage: Odd Unit: TBA Week: Float Points: 133

VSI00010261603
TBA
$19,000

Usage: Annual Unit: TBA Week: Float Points: 5000

VSI00010241603
TBA
$9,900

Usage: Annual Unit: TBA Week: Float Points: 14400
Notes: Pricing is negotiable.

VSI000101816022
TBA
$14,000 Nego.

Usage: Odd Unit: TBA Week: Float Points: 9,000

VSI0008311608
TBA
$22,000 Negotiable

Usage: Annual Unit: TBA Week: Float Points: 15,000

VSI0008021603
TBA
$34000

Usage: Annual Unit: TBA Week: Float Points: 10000

VSI0006121605
2
$151000

Usage: Annual Unit: TBA Week: Float Points: 50000

VSI0005121681
TBA
$10,800

Usage: Annual Unit: TBA Week: Float

VSI0003211603
TBA
$45000

Usage: Annual Unit: TBA Week: Float Points: 15000

VSI0012021591
TBA
$8,500

Usage: Annual Unit: TBA Week: Float

VSI0005051515
2
$15000

Usage: Annual Unit: TBA Week: Float Points: 3000

VSI0005051514
TBA
$15,000

Usage: Annual Unit: TBA Week: Float Points: 9500

VSI0004081514
TBA
$16000

Usage: Annual Unit: TBA Week: Float Points: 4000

VSI0001121511
TBA
$22500

Usage: Annual Unit: TBA Week: Float Points: 5500

VSI11191420
2
$16000

Usage: Annual Unit: TBA Week: Float Points: 5000

VSI11131406
TBA
$18000

Usage: Annual Unit: TBA Week: Float Points: 3500

VSI11111411
2
$10200

Usage: Annual Unit: TBA Week: Float Points: 15000

VSI11101401
3
$21000

Usage: Annual Unit: 117 Week: Float Points: 4000

VSI10291408
TBA
$25,500

Usage: Annual Unit: TBA Week: Float Points: 17000

VSI10101401
2
$16900

Usage: Even Unit: TBA Week: Float Points: 2700

VSI04301403
2
$30,000 OBO

Usage: Annual Unit: TBA Week: Float Points: 15000
Notes: Silver ownership with purchase

VSI06191303
TBA
$32000

Usage: Annual Unit: TBA Week: Float Points: 15,000

Show All