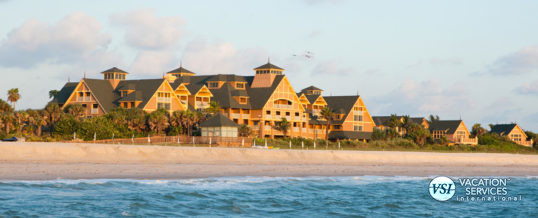 Relax on warm sand and play in the sparkling blue waters of Disney's Vero Beach Resort. Just 2 hours southeast of Walt Disney World Resort, this elegant old-fashioned hideaway is located on Florida's scenic Atlantic Treasure Coast near the charming community of Vero Beach. Get away from it all in spacious lodgings that provide the comforts of home with an idyllic beach practically at your doorstep.
It's fun in the sun, whether swooshing down a slide into a Mickey Mouse-shaped pool or exploring pristine beaches. Disney's Vero Beach Resort is the perfect place for family activities, ranging from crafts and campfire sing-a-longs to kayaking adventures. You can even indulge in some relaxing adult time with a spa massage or a romantic evening stroll on the beach.
At Disney's Vero Beach Resort, we'll take care of your needs, whether it's providing you with childcare so you can enjoy a night out, or planning your dream wedding.