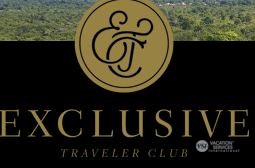 Exclusive Traveler Club is a traveler club that offers VIP members preferred rates and discounts in the Catalonia hotels in Spain, the Canary Islands, Belgium, Mexico and the Dominican Republic. With Exclusive Traveler Club, you can get exclusive discounts when booking your travel at these luxury resorts.
The Catalonia hotels in the Dominican Republic are in Bávaro Beach, Punta Cana and La Romana. You can relax and enjoy the Caribbean Sea and take in the tropical beauty of the Dominican Republic. In Mexico, you can choose resorts in Playa Maroma, Tulum and Puerto Aventuras in Riviera Maya.
If you are planning to travel in Europe, you have many choices in Barcelona, Madrid, Andalucia, Baleares, Levante, Tenerife, Salamanca, Zaragoza, Murcia and Brussels. You can enjoy the art, food, culture and nightlife in Barcelona and Madrid. Tenerife and Baleares offers many beaches and beautiful country to explore. Explore the rich flamenco and bullfighting culture as well as the beautiful Moorish architecture in Andalucia. Valencia in Levante is known for its gastronomy such as paellas, buñuelos, tortilla de patatas and calamares as well as its art museums, medieval churches and architecture. Travel to Murcia in Levante and watch the Holy Week Procession or go to the wine country in Ricota and Jumilla. Salamanca is known for its universities dedicated to the Spanish language and its fine cuisine. Visit the churches, the Aljafería Palace and architectural sights in Zaragoza and enjoy the local cuisine. Walk and browse through the art galleries in the lovely city of Brussels. Enjoy some delicious Pomme Frites, Belgian chocolates and fine Belgian cuisine as you explore this city.
Exclusive Traveler Club offers its members access to discounted rates on cruise lines, airlines, stores, car rentals, destination services, helicopters, planes, yachts, restaurants, theme parks like Disney World Paris, Universal Studios Orlando and Sesame Street in Pennsylvania. Members can also save on entrance fees to various sporting, music and other types of entertainment events. Imagine having the ability to get discounts at luxury hotels and during your stay at the resort having an array of amenities free or discounted. You can go yachting, golfing and shopping and enjoy great savings. Traveling with your family? Want to book tickets to a theme park, concert, zip line tour or sporting activity? The Exclusive Travel Club provides you with discounts and more.
With a variety of membership levels (Premium, Gold, Platinum and Infinity), members can receive different benefits and enjoy staying in suites exclusively designed for Exclusive Traveler Club members. The goal is to create unforgettable vacation experiences at the different Catalonia hotels. As you progress through the membership levels, you have more luxurious and exclusive amenities and services.
Exclusive Traveler Club has provided charitable contributions to Haiti. It is committed to the socioeconomic development of the areas of Haiti affected by the earthquake by collecting donations for the St. Pierre Lamontagne School in Jacmel, Haiti.
Availability For Sale