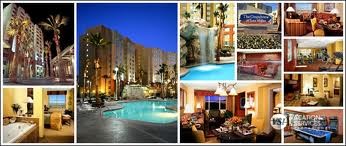 Location:
Las Vegas, NV
Take in a fabulous show or see the sights along the Strip. Hoover Dam, Red Rock Canyon, Valley of Fire, and Death Valley are all within easy day-trip distance. Tee off at one of the many nearby golf courses, or relax and enjoy the resort amenities. A car is suggested to fully enjoy the area. There is on-going construction of new buildings on site; some noise and dust will result from the work. Grandview Resort is located adjacent to the South Point Casino.
Amenities:
Pool
Exercise Equipment
Whirlpool/Hot Tub
Handicapped Accessible
Elevator
Price:
$15,900
I am Ready to Purchase or Make an Offer
Availability For Rent
ID
Bedrooms
Price
VSI07201208
TBA
$1400

Usage: Annual Unit: TBA Week: Float Points: 56260
Notes: Points can be used at resort throughout the RCI network.
Availability For Sale
ID
Bedrooms
Price
VSI0009052304
2
$30,000

Usage: Annual Unit: TBA Week: Float Points: 80,000

VSI0004252302
2
$10,500

Usage: Odd Unit: TBA Week: Float

VSI0012012103
2
$18,500

Usage: Annual Unit: 4313 Week: 18 Points: 90,000

VSI0011152101
1
$15,500
VSI0007222101
2
$14,500

Usage: Odd Unit: TBA Week: Float Points: 49000

VSI0012111901
1
$9900

Usage: Triennial Unit: TBA Week: 9

VSI0005071906
2
$16,900

Usage: Odd Unit: TBA Week: 33

VSI0004021904
1
$16,900

Usage: Annual Unit: TBA Week: Float Points: 40,000

VSI0010031803
2
$21,000

Usage: Even Unit: TBA Week: Float

VSI0009171802
2
$24,800

Usage: Odd Unit: 051901 A & B Week: 26 Points: 98,000

VSI0009141801
2
$33,900

Usage: Annual Unit: TBA Week: 52 Points: 122,000

VSI0002121806
2
$20,000

Usage: Annual Unit: TBA Week: 7
Notes: Jan/Feb usage 2/16/18 thru 2/23/18 for this year and 2/15/19 thru 2/22/19 for next year. 2 weeks to exchange with RCI which gives a total trading power of 96 Currently have 3 weeks available to deposit Depending on how the weeks are deposited, it can be rented as a 1 bedroom unit or a 2 bedroom unit.

VSI0004111701
TBA
$15,500

Usage: Annual Unit: TBA Week: 40 Points: 61,000

VSI0001091713
2
$28,900

Usage: Annual Unit: Building 9 Week: 23 Points: 98,000

VSI00010221602
2
$29900

Usage: Annual Unit: TBA Week: Float

VSI0010301502
1
$17000

Usage: Annual Unit: TBA Week: Float Points: 49,000

VSI0010021507
1
$8900

Usage: Triennial Unit: TBA Week: Float

VSI0008251508
2
$22000

Usage: Annual Unit: TBA Week: Float Points: 61000

VSI0007281512
1
$20900

Usage: Annual Unit: TBA Week: Float

VSI0006231512
1
$15000

Usage: Even Unit: 040607B Week: 19 Points: 49,000

VSI0006051507
1
$16000

Usage: Annual Unit: TBA Week: Float Points: 49000

VSI0005071503
2
$28,500

Usage: Even Unit: TBA Week: 35 Points: 98000
Notes: 80,000 points available once the property has been sold!! Make an offer today!

VSI0003181505
TBA
$15000

Usage: Annual Unit: TBA Week: FLoat Points: 10000

VSI0002181504
1
$15,000

Usage: Annual Unit: TBA Week: 28 Points: 49000

VSI0001161503
2
$17,750

Usage: Annual Unit: TBA Week: Float Points: 86000

VSI0001061517
2
$9999

Usage: Triennial Unit: TBA Week: FLoat

VSI10221404
2
$21900

Usage: Annual Unit: 060809 Week: 25 Points: 98,000

VSI10211409
2
$35000

Usage: Annual Unit: TBA Week: Float Points: 80,000
Notes: Usage starts 2015

VSI09171402
2
$26,000

Usage: Annual Unit: TBA Week: Float Points: 122,000

VSI09151403
2
$30,000

Usage: Annual Unit: TBA Week: Float Points: 122,500

VSI09091406
1
$21,900

Usage: Annual Unit: TBA Week: 35

VSI03221311B
1
$4000

Usage: Triennial Unit: TBA Week: 13

VSI03191410
1
$14000

Usage: Odd Unit: TBA Week: 32 Points: 49000

VSI08281304
2
$20000

Usage: Annual Unit: TBA Week: Float

VSI06041303
2
$24000

Usage: Annual Unit: TBA Week: Float Points: 80000

VSI05301305
2
$22000

Usage: Annual Unit: TBA Week: Float Points: 98000

VSI052241307
1
$4000

Usage: Annual Unit: TBA Week: 30
Notes: Price reduced.

VSI04171310
TBA
$26000

Usage: Even Unit: TBA Week: Float Points: 137000

VSI11091201
1
$2500

Usage: Triennial Unit: TBA Week: 36

VSI10231206
1
$7900

Usage: Odd Unit: TBA Week: Float Points: 49000
Notes: Owners will receive an extra week a year with this membership. Usage is available for immediate use.

VSI06111203
2
$21900

Usage: Annual Unit: TBA Week: 30 Points: 122000
Notes: Price is negotiable. This resort is located next to South Point Casino.

VSI061111202
2
$11500

Usage: Annual Unit: TBA Week: 49 Points: 61000
Notes: Price is negotiable. This week is during the National Rodeo. The resort is located next to South Point Casino.

VSI01121211
1
$7900

Usage: Annual Unit: TBA Week: Float Points: 40000
Notes: Pricing just reduced by $4,000!

VSI09231106
1
$9900

Usage: Triennial Unit: TBA Week: Float
Notes: Pricing is negotiable.

Show All