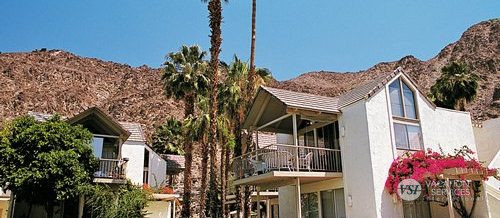 Indian Wells Condoshare is a charming, gated resort nestled at the base of the Santa Rosa Mountains. Few resorts in the Palm Springs area offer as much quiet, beauty, and privacy. The resort is just minutes away from golf, tennis, great shopping, miles of bike paths, fine dining and entertainment. The swimming pool is lovely and a great place to relax and soak in the sun. Or enjoy quiet walks on our beautifully manicured grounds. If you're looking for peaceful, serene and relaxing vacation, you'll love it here at Indian Wells.
Property Info
Check-in and Check-out:
Check In Time: 16:00

Check Out Time: 10:00

Weeks Resort check in days: Friday

Points Resort check in days: Tuesday , Friday
Additional Info:
Pets are not permitted at the resort.
Activities
Off-site:
Golf

Entertainment / Nightlife

Tennis

Horseback Riding
Resort Services
Off-site:
Medical facility (Nearby)

Car Rental (4.0 mi)
Dining Options
Off-site:
Restaurant/Dining(Nearby)