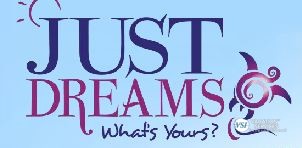 Just-Dreams.com is a company dedicated to bringing the benefits of great vacations and great value to the many families who have chosen to make vacations a commitment in their lives.  Thousands of people just like you have already experienced the value inherent in the program.  Each day new families are taking that same step to making vacations a priority in their lives by joining our growing family.  Just-Dreams.com is able to accommodate any accommodation or travel request that you may have through a large fulfillment center located in central Florida that is staffed with friendly, professional representatives.  The fulfillment center is affiliated with many leading travel organizations and has operated continuously since 1986.  For more than a decade the product has evolved into the program it is today, and has been distributed internationally to over a hundred thousand families across the globe.
The primary benefit to the program is exclusive access to the thousands of weeks of condo & resort style accommodations available at approximately 5,000 resort destinations worldwide.  Without the cost of timeshare or its restrictions like being limited to same location year after year and confusing exchange and point systems, Just-Dreams.com offers a wealth of condo style accommodations around the world at incredible values.  With additional benefits like exclusive Hotel Rewards, powered by Destination Rewards, Cruise options, and concierge service to assist you in every aspect of your travel needs, Just-Dreams.com offers convenience, flexibility, and value.
Just Escape … with Just-Dreams.com.
Availability For Sale