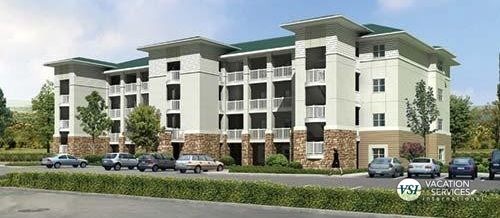 Location:
Branson, MO
At Palace View Heights by Spinnaker, you can enjoy a peaceful setting only minutes away from Branson's attractions. This resort offers an outdoor swimming pool, sauna, wading pool, game room, and exercise equipment on-site. Many types of water activities are available at any of the three major lakes in the area. Branson also features live entertainment shows, a theme park, outlet shopping, and outdoor sports such as golf and tennis.
Amenities:
Relax and unwind in this tranquil Ozark setting after being entertained by Branson's numerous shows, theme parks and lake activities. Onsite amenities, such as indoor and outdoor pools, hot tubs, and activities center will keep you entertained between shows.
Other amenities include complimentary use of indoor pool and hot tub, outdoor pool and hot tub (seasonal), clubhouse, children's playground, and Spinnaker Activities.
Availability For Rent
| | | | | |
| --- | --- | --- | --- | --- |
| ID | Bedrooms | Price | | |
| VSI0004252304 | 1 | $1499 per week (2) | Usage: Annual Unit: TBA Week: Float | |
Availability For Sale
ID
Bedrooms
Price
VSI00011032302
2
$14,000

Usage: Annual Unit: TBA Week: Float

VSI0012192208
4
$29000

Usage: Annual Unit: 423 Week: 27
Notes: Unit can be split into 2 - 2 bedroom.

VSI0012192207
4
$29000

Usage: Annual Unit: 423 Week: 20
Notes: Unit can be split into 2-2bedroom units.

VSI0001221905
3
$29,000 neg

Usage: Annual Unit: TBA Week: Float

VSI0010051806
4
$39,000

Usage: Annual Unit: TBA Week: Float

VSI0001101809
2
$22,500 nego

Usage: Annual Unit: TBA Week: Float
Notes: 2018 Open 2019 Open

VSI00012271701
3
$51,000

Usage: Annual Unit: TBA Week: Float
Notes: 2018 Gone 2019 open for buyer

VSI00010031707
3
$33,500

Usage: Annual Unit: TBA Week: Float

VSI0008021704
2
$13,900

Usage: Even Unit: TBA Week: Float

VSI0006211706
2
$16,906

Usage: Annual Unit: TBA Week: Float

VSI0006121703
3
$34,999 Nego.

Usage: Annual Unit: TBA Week: Float

VSI0006071707
3
$29,000

Usage: Even Unit: TBA Week: Float

VSI0002021711
2
$25,900

Usage: Annual Unit: TBA Week: Float

VSI0001251710
2
$28,900

Usage: Annual Unit: TBA Week: Float

VSI0001091712
2
$13,900

Usage: Even Unit: 413 Week: 43

VSI00012061695
2
$24,000

Usage: Even Unit: 214 Week: 25

VSI0012181505
2
$16,999 P/N

Usage: Odd Unit: TBA Week: Float

VSI0009291509
2
$35000

Usage: Annual Unit: TBA Week: Float

VSI0004201511
2
$22000

Usage: Annual Unit: TBA Week: FLoat

VSI0012171410
2
$25,000

Usage: Annual Unit: 2314/2315 Week: Float
Notes: Brand new construction. Lockout unit can be used for different weeks.

VSI11251406
2
$33,000

Usage: Annual Unit: TBA Week: Float

VSI11271312
3
$22000

Usage: Even Unit: TBA Week: Float

VSI08081303
3
$35000

Usage: Annual Unit: 2224/51 Week: Float

VSI07171310
2
$24900

Usage: Annual Unit: TBA Week: Float

VSI07101318
3
$33000

Usage: Annual Unit: TBA Week: Float

Show All