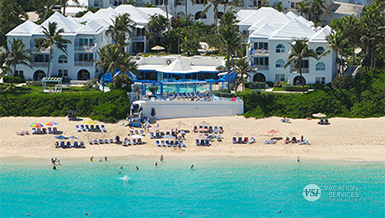 Whether you're planning a fun family getaway, celebrating an intimate milestone, or traveling with a group of friends, your tropical island vacation starts the moment you step foot onto our resort- where our family promises to take care of yours.
Located on the world-famous Paradise Island, Bahamas, our backyard consists of the pristine sands and waters of Cabbage Beach. We are nestled in one of the most picturesque, tropical settings in all the Caribbean with the most breathtaking ocean views. Paradise Island Beach Club is the perfect island retreat surrounded by unmatched beauty and tranquility.
Paradise Island Beach Club's beachfront hotel and timeshare resort adorn 44 well-appointed villas complete with two bedrooms, two baths, kitchen and living room- stocked with all the comforts of home. What's more, our resort is just minutes away from world-class dining and entertainment, casino fun, one of the largest water parks in the world, island attractions and excursions. Our accommodating and friendly staff is eager to serve you and make you feel right at home in your private paradise.