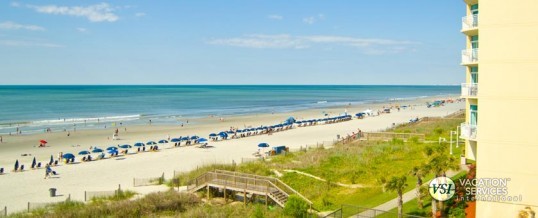 Location:
North Myrtle Beach, SC
Throughout the years the Grand Strand has provided a destination for multitudes of vacationers looking for beautiful beaches, fun activities and local festivals. Peppertree By the Sea places you in this beautiful area and puts you in close proximity to all the treasures of Myrtle Beach and the Grand Strand. This oceanfront property features private beach access allowing you to take in the beauty of the white sandy beaches.
Located beachfront on the sandy shores of North Myrtle Beach, Peppertree By the Sea provides a variety of accommodation options from furnished studios to 1, 2 and 3 bedroom suites all with fully equipped kitchens for your convenience. Suites with ocean views are available while select suites feature private balconies overlooking the gorgeous Atlantic Ocean. Relax in the indoor heated pool or sauna at the end of your fun filled day or fit in a workout at our on-site exercise room.
Amenities:
Hotel Amenities Include:
Beach front access
Complimentary parking
Heated indoor pool and Jacuzzi
Exercise room
Sauna
Laundry facilities
Room Amenities Include:
Microwaves
Refrigerators
Stove top ovens
Cable TV with VCR units
Rooms with ocean view available
Private balconies in select rooms
Availability For Sale