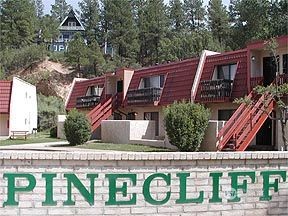 Location: Ruidoso, NM
We are located amidst a stunning natural environment of towering pines and beautiful views of the Sacramento mountains.
Our accommodations are the very definition of comfort and convenience — most of our condos include private balconies or patios, fireplaces, kitchenettes and delightful sitting areas. A heated indoor pool with an envigorating
Jacuzzi plus an on-site game room means you and your loved ones are certain to have an unforgettable time.
Availability For Sale