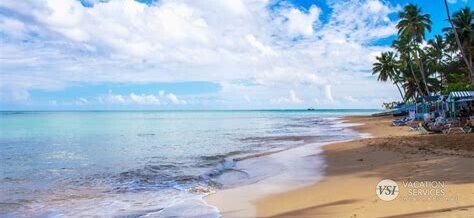 We are PNA Travel Club and your membership comes with benefits such as.
It provides you with access to the industry's most sought-after vacation locations and benefits.
Stay in luxury resort condos, or take that dream cruise that is on your bucket list. We have the best prices at thousands of five-star resorts worldwide.
PNA Travel Club members never have to worry about not getting the best price on every trip you take. WE GUARANTEE IT. You can rest easy now with us. You've just made sure your family will be vacationing like never before, and you have a dedicated concierge service that gives you specially negotiated 'member only' rates.
Membership does have its advantages, and we're proud to welcome you to the PNA Travel Club family. Never again will you be faced with uncertainty or not getting what you expected.
Our goal is to give you the best experience ever.
With PNA Travel Club, you get more for less. The best part of all it is luxury that gets you traveling more often.
Our at PNA Travel Club team of travel specialists are waiting to help you with everything you need.
Learn more about PNA Travel Club. Start planning that dream vacation you have always wanted, and now with PNA Travel Club, we can make it happen.
Availability For Sale
ID
Bedrooms
Price
VSI0001182204
TBA
$8900

Usage: Annual Unit: TBA Week: Float
Notes: Platinum 4 resort weeks 4 value weeks

VSI0012272107
TBA
$10,500

Usage: Annual Unit: TBA Week: Float
Notes: Platinum package 2 value getaway weeks4 Vip resort weeks

VSI0012272104
TBA
$7000

Usage: Annual Unit: TBA Week: Float
Notes: 8 Vip weeks 8 getaway weeks family Plan

VSI0012212102
TBA
$6500

Usage: Annual Unit: TBA Week: Float

VSI0011172102
1
$7,900

Usage: Annual
Notes: 8 VIP weeks 8 Value getaway weeks Diamond package

VSI0011152105
TBA
$8200

Usage: Annual
Notes: 4 Resort VIP Weeks 4 Value getaway weeks Platinum Lifetime

VSI0011102102
TBA
$8900

Usage: Annual
Notes: Platinum Lifetime Resort VIP Works 4 Valve getaway weeks 4

VSI0011012105
TBA
$7900 neg

Usage: Annual
Notes: 5 Family plan Resort VIP weeks 5 Value Getaway weeks 5

VSI0010202104
TBA
$7,900

Usage: Annual
Notes: Platinume Package Resort weeks 6 Lifetime owers

VSI0010142101
TBA
$5,900

Usage: Annual Unit: TBA Week: Float
Notes: 4 resort VIP weeks 2 value getaway

VSI0010042102
TBA
$6,900

Usage: Annual Unit: TBA Week: Float

VSI0009202102
TBA
$5,900

Usage: Annual Unit: TBA Week: Float
Notes: 4 VIP Resort weeks 4 Value Getaway weeks Platinum Lifetime package Can add family

VSI0009152102
TBA
$8,000

Usage: Annual Unit: TBA Week: Float
Notes: 6 Vip Resort weeks 6 Value Getaway weeks

VSI0009132103
TBA
$8,500

Usage: Annual
Notes: 6 Vip Resort weeks Plus 2 bonus VIP weeks 4 Value getaway weeks

VSI0008302106
TBA
$7,900

Usage: Annual Unit: TBA Week: Float
Notes: 6 resort weeks per year Platinum Lifetime membership

VSI0008302105
TBA
$8,900

Usage: Annual
Notes: Platunum VIP package 6 resort VIP week 4 value getaway weeks

VSI0008102101
TBA
$4500 neg

Usage: Annual
Notes: 4 resort VIP weeks 2 Value getaway weeks

VSI0008092102
TBA
$7200

Usage: Annual Unit: TBA Week: Float
Notes: 8 value getaway weeks 8 resort weeks Premium Package Platinum Packaga

VSI0008042102
TBA
$6900 neg

Usage: Annual
Notes: The package has a 5 family plan. 5 Resort VUP weeks 5 getaway weeks Platinum Plus package

VSI0007142104
TBA
$9,900

Usage: Annual
Notes: 8 Valve getaway weeks 4 Family member 8 Resort VIP weeks

VSI0006212103
TBA
$5,400

Usage: Annual
Notes: Plantinum 4 resort weeks 2 Valve getaway weeks

VSI0006212102
TBA
$5,500

Usage: Annual Unit: TBA Week: Float
Notes: Platinum package 4 weeks per year 2 getaways

VSI0005112102
TBA
$9,900 (negotiable)

Usage: Annual
Notes: AAAMAZING Platinum Membership INCLUDES: 6-VIP CONDO RESORT WEEKS 4-Value Getaways A L S O I N C L U D E D: U N L I M I T E D: -> Cruises -> ALL Inclusive Resorts -> Private Homes -> Car/RV Rentals -> Hotels/Getaway Discounts -> Restaurants and Attractions Discounts -> FAMILY Plans are included: 👁👁 up to 4 family heads AND their families ALSO get the discount ! ! ! 👁👁 you can have family reunions, multi family vacations ! ! ! 👁👁 each year you can change which 4 families to share the benefits with or keep them the same members ! ! ! -> WILLABLE/Sellable/Transferable 👁👁 these benefits can be passed down to your children as part of your will 👁👁 a truly awesome benefit; they will remember & thank you for it every time they use it!!! We will consider any reasonable offer.

VSI0005112101
TBA
$5,500

Usage: Annual
Notes: 4 VIP resort weeks 5 value getaways weeks

VSI0005032107
TBA
$4,900

Usage: Annual Unit: TBA Week: Float

VSI0003152101
TBA
$8,900

Usage: Annual Unit: TBA Week: Float
Notes: Platinum Package 8 weeks 8 value getaway

VSI0002232111
TBA
$9,900

Usage: Annual Unit: TBA Week: Float
Notes: 8 Resort and Value weeks Platinum plus Diamond

VSI0012142005
TBA
$2,998 neg

Usage: Annual Unit: TBA Week: Float
Notes: Vip Elite 7 weeks 7 value getaways weeks 5 family plans RV rental

VSI0011172003
TBA
$10,000

Usage: Annual
Notes: Platinum Plus Diamond package 8 VIP weeks 8 value getaways

VSI00010052005
TBA
$7500

Usage: Annual
Notes: Platinum Lifetime 4 resort /VIP weeks 4 Value getaway weeks

VSI0009172002
TBA
$5,500

Usage: Annual
Notes: Platinum Package 4 Resorts Vip weeks 4 Value getaway weeks

VSI0007132004
TBA
$8,900

Usage: Annual
Notes: 4 VIP Resort Weeks 4 value Getaway Weeks Platinum package

VSI0007062004
TBA
$5,500 neg

Usage: Annual Unit: TBA Week: Float
Notes: Lifetime Owner 4 Resort Weeks 4 valve getaway weeks 4 family member plan

VSI0005182001
TBA
$7,900 nego

Usage: Annual Unit: TBA Week: Float

VSI0004272003
TBA
$6,900

Usage: Annual Unit: TBA Week: Float
Notes: Platinum package 2 resort weeks 4 value getaway weeks 4 family member

VSI0003112001
TBA
$5,000

Usage: Annual Unit: TBA Week: Float
Notes: VIP/ Platinum 2 resort weeks 2 value getaway

VSI0003032004
TBA
$3000

Usage: Annual Unit: TBA Week: Float
Notes: 8 resort weeks 8 value getaway weeks Platinum package

VSI0002182008
TBA
$7,000

Usage: Annual
Notes: Lifetime owner 4 resort weeks 4 value getaway weeks Platinum

Show All