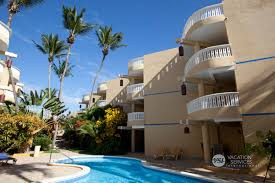 OCEAN MANOR RESORT
Located in the Dominican Republic, Ocean Manor is Cabarete's finest upscale tropical sanctuary showcasing gorgeous, 1 and 2-Bedroom suites, two swimming pools (one is a breathtaking infinity pool), two restaurants and a beach bar.
A stunning sugar-sand beach is all that separates the resort from incredible ocean swimming.
GEORGIAN BAY
Located in the heart of one of Canada's most stunning natural landscapes, steps to Georgian Bay and minutes to Blue Mountain, this condo resort offers full kitchens, on-site restaurant, an indoor pool, an outdoor pool, Free WiFi, Free parking, Tennis Courts and a Children's Playground. Other amenities include a 24-hour fitness center, a bar/lounge, and full-service Spa.  This condo resort is located minutes to Scandinave Spa and Blue Mountain.
Availability For Sale