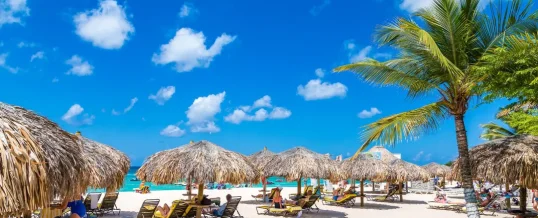 Resorts Gateway International
No matter what type of vacation you are looking for, membership with Resorts Gateway International gives you the flexibility to make your vacationing dreams come true.
Our dedication to the ultimate level of customer service means that our members can always look forward to their next vacation. The dedicated staff at Resorts Gateway International understand how important it is to help our members break away from their routines and enjoy unforgettable holidays. They are ready to help every step of the way, from your first call until you return home from your holiday.
Because our vacation destination network includes hundreds of high-end resorts, members may choose to return to a favorite location or explore someplace new. Resorts Gateway International members travel with the knowledge that they will receive the same comfort and quality in their home away from home each time they book a vacation with us.
Availability For Sale
ID
Bedrooms
Price
VSI000112302
TBA
$8900

Usage: Annual Unit: TBA Week: Float
Notes: Platinum lifetime vacation 6 resort VIP weeks 6 value getaway weeks

VSI00050423067
TBA
$8900

Usage: Annual Unit: TBA Week: Float
Notes: Platinum package Lifetime ownership 4 resort week and value getaway weeks

VSI0005012303
TBA
$8900

Usage: Annual Unit: TBA Week: Float
Notes: Platinum 4 resort VIP weeks 2 getaway weeks

VSI0005012302
TBA
$12,000

Usage: Annual Unit: TBA Week: Float
Notes: Platinum lifetime 8 resort VIP weeks 8 value getaways

VSI0004202301
TBA
$10,500

Usage: Annual Unit: TBA Week: Float
Notes: Platinum package 4 resort weeks VIP 2 value getaway weeks

VSI0004172304
TBA
$11,000

Usage: Annual Unit: TBA Week: Float
Notes: 4 VIP weeks 2 value getaways Lifetime Platinum

VSI0004172303
TBA
$6900

Usage: Annual Unit: TBA Week: Float
Notes: Platinum Lifetime 7 resort weeks VIP 7 value getaway weeks

VSI0004122305
TBA
$10,500

Usage: Annual Unit: TBA Week: Float

VSI0003132311
TBA
$9,900

Usage: Annual Unit: TBA Week: FL
Notes: Platinum Lifetime 4 resort VIP 2 value getaway

VSI0002272308
TBA
$6500

Usage: Annual Unit: TBA Week: Float

VSI0002142305
TBA
$6900

Usage: Annual Unit: TBA Week: Float
Notes: Platinum Lifetime Unlimited Value getaway weeks VIP resorts weeks

VSI0012272213
TBA
$6500

Usage: Annual Unit: TBA Week: FL
Notes: Vip package Lifetime package Family members 4 unlimited # value getaway, discounted wholesale offers; on package trips, tours, all- inclusives, cruises, hotels, etc.

VSI0011142209
TBA
$6000

Usage: Annual Unit: TBA Week: Float
Notes: Lifetime Platinum membership, also includes 2 VIP Resort Weeks, 2 Value Getaways, unlimited discounts on cruises, vacation packages/tours, car/RV rentals, all-inclusive resorts, worldwide condo. rentals, hotels/getaway discounts, restaurant and attraction discounts, transferable, and much more. Members have hundreds of vacation destinations to choose from, including luxury resort stays, cruises with exotic ports of call, and adventure tours. Being a member of a vacation club allows people the opportunity to book a vacation at destinations many would otherwise not have access to RGI offers deep discounts on your luxury vacations. They offer upscale condos, hotels and also cruises. Resorts Gateway International has been named one of the premier providers of upscale luxury vacations worldwide. They are the largest online marketplace to buy, sell, or rent timeshares - don't pay retail! Timeshare vacation resort rentals direct from the owner. Save up to 70% by booking direct! Vacation club memberships provide a variety of great benefits such as exclusive discounts, vacation incentives and more. Plus, they offer a wealth of options when it comes to finding the perfect destination for your next vacation.

VSI0010312219
TBA
$7900

Usage: Annual Week: FL
Notes: Platinum Lifetime Membership: *Unlimited Benefits: Cruises, Vacation Pkges/Tours, Car/RV Rentals, All-Includive Resorts, Hotels/Getaway Discounts, Restaurants and Attraction Discounts, Guest/Family Plans. 4 VIP Resort Weeks 2 Value Getaways 4 Family members Willable/Sellable/Transferable

VSI0010172207
TBA
$9,500

Usage: Annual Unit: TBA Week: FL
Notes: Platinum package unlimited resort and value getaways weeks 4 family members can be added

VSI0010112212
TBA
$4750

Usage: Annual Unit: TBA Week: FL

VSI0009262209
TBA
$8900

Usage: Annual Unit: TBA Week: FL
Notes: Platinum, Lifetime, 4 family membership 4 VIP and 2 value getaway

VSI0008292204
TBA
$7500

Usage: Annual Unit: TBA Week: FL
Notes: Platinum Lifetime Unlimited VIP weeks 4 family member 6 Value getaways Special discounts on group discounts and other travel

Show All