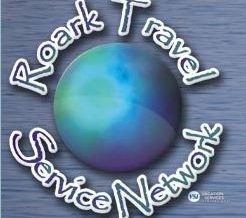 Location:
Worldwide locations
Roark Travel Club is an exciting and affordable way to actualize your dream vacation by offering you everything at a wholesale rate.
Membership allows you to purchase resort stays at club pricing on a pay-as-you-play travel program. Roark Travel Club offers you more than 2500 resort possibilities worldwide. This means that your family now has access to a great variety of vacation opportunities that are available only to our club members.
Choose from exotic tropical islands, unbelievable beach destinations, snow covered peaks, deserts and lakes, ancient cities, amusement destinations. This all adds up to the vacation that you will remember for a lifetime, just like thousands of families who have become Roark Travel Club Members.
Be kept up-to-date with frequent informational publications, receive money saving offers and be invited to join special savings programs that can add even more value and excitement to your membership.
Roark Travel Club has been helping members save big for over 9 years and is proud to be part of a membership that is over 9000 strong.
Availability For Sale