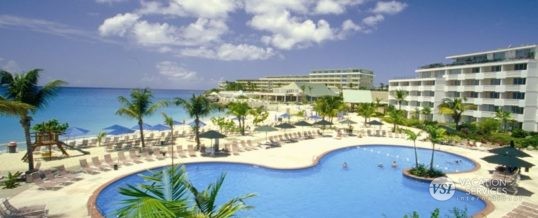 Location: Maho Bay, Sint Maarten
Overlooking the Caribbean Sea and St. Maarten's tropical foliage, La Plage is a private resort featuring 128 suites, each with balconies, fully furnished kitchens and modern amenities. Just steps away through the lush gardens lie the swimming pool, children's pool, the hot tub and the renowned, Maho Bay Beach. La Plage was recently awarded the elite Five Star awards and a recipient of the RCI Gold Crown award since it opened in 1986.
Explore "The Friendly Island" of St. Maarten from this effortless base. The team at La Plage can assist in arranging the perfect excursion. Simmer in the romance of a sunset cocktail cruise. Wrestle a 300 lb. marlin from the sea on a fishing charter. Or take a day trip to the island's other capital of Marigot for a French twist.
Kitesurf. Rent a car and explore the island paradise. Boat between two countries at Oyster Pond. Discover the island's excitement, knowing you can always return to the serenity of La Plage.
Availability For Sale