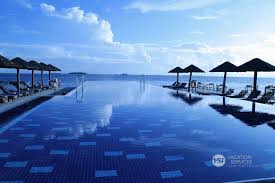 Resort Travel & Xchange (RTX) is a timeshare and vacation ownership exchange company based in Asheville, N.C. RTX works with a number of resorts and developers throughout the world to provide the best exchange options possible to its 80,000 members. RTX stands out from other exchange companies in the industry for a number of reasons.
RTX offers savings in the form of low exchange fees and rebates as well as other deeply discounted vacation services. Our members enjoy flexibility and variety in their benefits including a deposit life of up to four years, split week exchange, unit size upgrades, a member magazine, hotels, cruises, car rentals and more.
Our Reservation Services
In addition to exchange services for our members, RTX provides reservation services for resorts and HOAs looking for a way to improve their owners' experiences with superior service levels. The leadership team at RTX provides client and program specific training so that our phone representatives have all of the knowledge and tools necessary to service a variety of owners' accounts.
A low supervisor to representative ratio of 1:12 ensures supervisors are constantly aware of individual performance of their staff and can provide additional training when needed. RTX's quality assurance program monitors both voice and data so that supervisors and directors are able to keep in tune with representatives' interactions with owners, and our real-time queue management and monitoring system helps keep the call wait time to a minimum for owners and also expedites the schedule of return calls.
Our Partners
We want our partners (resorts, HOAs, management companies and developers) to benefit from RTX as much as our members do without a high cost. We are confident that we can offer better service and benefits through the member communication we provide as well as opportunities for rental income through assistance with resort inventory. We are focused on providing services that add value including:
A lower cost to the owners and personal attention to their vacation requests.
Assistance with delinquent and unsold inventory.
A rental platform through VacationCondos.com to help the resort as well as the owners.
Preferred alliance vendor relationships to assist with other areas of resort management.
Our People
Collectively, the team leading RTX has more than 30 years of experience in the vacation ownership industry, and the majority of that comes directly from member services. This customer-centric foundation and knowledge of timeshare and vacation ownership has helped RTX create a program with some of the best exchange benefits and services in the industry.
A thorough and rigorous training process allows our team to enhance their individual talents while ensuring they exceed our expectations. Employee benefits including health insurance, 401(k), a wellness program, an employee stock ownership plan (ESOP) and more help us retain our staff so that our customers in turn receive consistent and high quality service. RTX is a Living Wage Certified Employer by Just Economics.