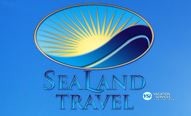 We are excited to have you as a member. We've dedicated ourselves to providing our valued members with the best travel there is to offer, in the most cost effective manner. With state-of-the-art computer systems, our stable of great providers and our web based programs, we are dedicated to offer you ways to:
Save money – by offering deeply discounted cruises, condos, hotel rentals, and an experienced staff of travel professionals.
Travel easier – by providing convenient one-stop shopping for all your travel needs.
Book Smarter – by providing travel professionals to talk with.
Whatever your needs are, whether you wish to travel more frequently, or vacation at more luxurious accommodations for the same money, your membership makes it affordable for you and your loved ones
Availability For Sale
ID
Bedrooms
Price
VSI0009142003
TBA
$6,900

Usage: Annual Unit: TBA Week: Float
Notes: Lifetime Owner