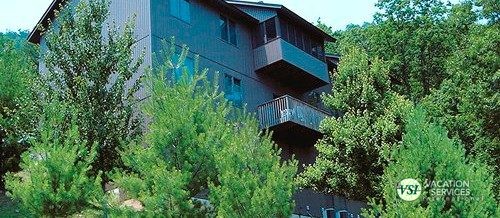 Location:
McGaheysville, VA
Massanutten Resort is the Mid-Atlantic's premier four season resort destination. The resort offers many unique lodging options with a wide variety of amenities including the new indoor WaterPark, two golf courses, skiing, dining, retail, recreation and a spa for complete relaxation while you enjoy your vacation. Located in the heart of the Shenandoah Valley, Massanutten offers plenty to see and do both on and off the resort property. Units are assigned at check-in.
Amenities:
Fishing
Pool (Indoor/Outdoor)
Children's Pool
Downhill Skiing
Ski School
Golf
Tennis
Racquetball
Exercise Equipment
Sauna
Whirlpool/Hot Tub
Spa
Games Room
Playground
Live Entertainment
Grocery
Laundry
Restaurant
Snack Bar
Conference Facilities
Availability For Rent
ID
Bedrooms
Price
VSI0004151504
2
$750

Usage: Annual Unit: 156 "U" Upper Week: 26
Notes: Make offer for rental, week before July 4th!
Availability For Sale
ID
Bedrooms
Price
VSI0010162312
4
$4500

Usage: Annual Unit: TBA Week: Floating Week

VSI00010022333
2
$7500

Usage: Annual Unit: TBA Week: Float

VSI0007052322
4
$7565

Usage: Annual Unit: TBA Week: Float
Notes: This unit is in the Summit Peak, which is the premier section of the Summit at Massanutten. It is a 4-bedroom, 4-bath lockout unit, which means you can use the total upstairs and downstairs unit in its entirety for a large group (sleeps up to 12), or use a 2-bedroom unit (sleeps up to 6) and either rent or exchange with RCI the other 2-bedroom unit. Handicapped accessible units are available in the Summit Peak. A floating week makes it possible to use this unit for many winter or summer activities each year.

VSI0006132325
6
$10,000

Usage: Annual Unit: TBA Week: Float

VSI0002212304
4
$21,500

Usage: Annual Unit: TBA Week: Float

VSI0012022107
4
$9,000 neg
VSI0008162104
4
$15,500

Usage: Annual Unit: TBA Week: Float

VSI0005032109
2
$12,500

Usage: Annual Unit: TBA Week: 42

VSI0009162020
4
$1000

Usage: Annual Unit: TBA Week: Float

VSI0008172010
4
$2500

Usage: Odd Unit: TBA Week: Float

VSI0003302004
4
$17,900

Usage: Annual Unit: TBA Week: Float

VSI0012061903
4
$14,500

Usage: Annual Unit: TBA Week: Float

VSI0011081902
4
$23,000

Usage: Annual Points: 65,900

VSI0010251907
4
$25,500

Usage: Annual Unit: TBA Week: 29

VSI0005171990
2
$1900

Usage: Annual Unit: 81L Week: Float

VSI0004291909
4
$16,000

Usage: Annual
Notes: Two units that use at different times.

VSI0004051904
4
$18,500

Usage: Even Unit: TBA Week: Float

VSI0004021907
4
$15,000

Usage: Even Unit: 208 l/u Week: Float

VSI0003191908
4
$6500

Usage: Annual Unit: TBA Week: Float
Notes: Weeks 11-17 or 47 & 48

VSI0002201906
4
$5,500
VSI0002151906
4
$$12,500 nego
VSI0012281806
4
$1,000 neg
VSI0012271810
4
$5,000 Nego.
VSI0011261816
4
$26,500

Usage: Annual Week: Flexible
Notes: Our condos are upper and lower and have a great view of the mountain and ski slopes. We paid over $32,000 for this beautiful condo. Sleeps 6 upper and 6 lower. You can rent one side to pay for your maintenance fees or have your whole family stay for a vacation they'll always remember. Don't miss out on this great buy.

VSI0010151811
2
$14,500

Usage: Annual Unit: TBA Week: 40

VSI0009181811
4
$5000
VSI0009181810
4
$1495 Nego.

Usage: Even Unit: TBA Week: Float
Notes: Banked weeks available.

VSI0006211808
2
$9,999 neg

Usage: Annual Unit: TBA Week: 45

VSI0006181806
2
$20,900

Usage: Annual Unit: TBA Week: 13
Notes: Owner gets a full kitchen each odd year Owner gets a partial kitchen each even year Gets 1/2 unit (4/12)

VSI0006151807
4
$17,500

Usage: Annual Unit: TBA Week: Float

VSI0006061802
4
$6,500

Usage: Even Unit: TBA Week: 33

VSI0002141802
4
$15,000

Usage: Odd Unit: TBA Week: 24

VSI0006051718
4
$19,900

Usage: Annual Unit: TBA Week: Float

VSI00011071697
4
$13,000 Negotiable

Usage: Annual Unit: TBA Week: 21

VSI0004211695
4
$19,000

Usage: Annual Unit: TBA Week: Float

VSI0004141697
4
$15,000

Usage: Annual Unit: TBA Week: Float

VSI0010051503
4
$34500

Usage: Annual Unit: TBA Week: Float

VSI0006021502
4
$18000

Usage: Annual Unit: TBA Week: Float

VSI04091307
2
$20900

Usage: Annual Unit: 010 Week: 30

VSI10301206
4
$19999

Usage: Annual Unit: TBA Week: Float
Notes: Make an offer

Show All