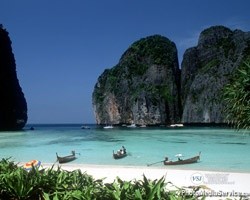 Sundance Vacation Club* is a travel company that aims to offer its members quality vacations at wholesale prices. Condominium suites in various vacation destinations are obtained in bulk and the resulting savings are passed along to Sundance Vacation Club members. Some of the most popular destinations in the network include: Florida Coasts; Walt Disney World Area; Hilton Head, SC; Myrtle Beach, SC; Wisconsin Dells, New England Coastal Area; Cancun, Mexico; Dominican Republic; Smoky Mountains; Pocono Mountains, Rocky Mountains; Gulf Coastal Region and many more. For more information on Sundance Vacation Club, visit www.sundancevacations.com.
Excellent Multi-Destination Vacation Club* Featuring finely appointed, varied-size suites that are spacious and comfortable. Usage is annual in a floating week, and there are 12 weeks remaining with RTU in perpetuity. Special feature to sell that allows the new owner to view extra weeks and pay a small fee to use without using the weeks you own. For more information or to make an offer, please submit the inquiry form.
Amenities vary per resort.
Availability For Sale