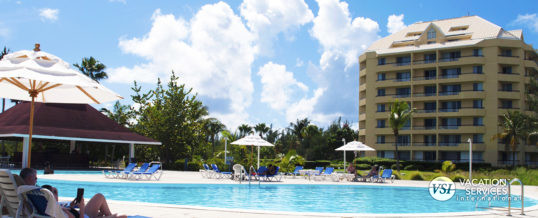 Sint Maarten
Our Suites
Our suites offer the elegance, and comfort to ensure your stay is as enjoyable as it can be. All suites have marble floors, central air-conditioning and offer a patio or terrace. Superior suites have a lovely tropical garden view and our Deluxe suites offer a beautiful ocean or lagoon view.
Our In-Suite Amenities
We boast two and three bedroom Penthouses, and all suites have fully equipped kitchens complete with crystal, china and cutlery. In fact everything for your convenience.
Other amenities include: Sound system, satellite TV, phone, internet and hair dryers.
Mission Statement
The Towers at Mullet Bay is designed with you in mind. We've tailored each room, our hospitality and amenities to make your stay as enjoyable and relaxing as possible. We hope that our attention to detail shines through each and every moment of your stay.
Rooms with a View
We have just completed our multimillion dollar refurbishing program. Our 81 suites & studios are all equipped with full kitchens
In our fresh new "rooms with a view" you will find comfort and in our lush gardens you will find sanctuary.
Come join us and make your stay in Sint Maarten a complete experience at The Towers at Mullet Bay.
Amenities
The Towers at Mullet Bay are secluded and very private with on-site Pool, Bar, Car rental, Laundry and baby sitting service. We are within walking distance to amenities such as: Mullet Bay Beach unequivocally the most beautiful crescent beach in the Caribbean, Five star restaurants, Casino's, Night life. And we are situated right on our own 18-hole Joseph Lee designed Championship Mullet Bay golf course.
Pool and Bar
Relax by our magnificent pool and when you get a little parched ask our bartender to prepare you one of our special drinks.
You can also enjoy a little breakfast by the pool and later try a poolside snack.
Availability For Sale