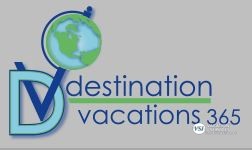 Welcome to Destination Vacations 365 (DV365) and Congratulations!
We are pleased that you have made the wise decision to join our exclusive travel membership. You have changed the way you and your family will vacation for the rest of your lives, with concierge services and specially negotiated member rates! You are in excellent company, because more than 300,000 other individuals and families have made the very same decision to change the way they travel, with guaranteed low rates and excellent service.
Your Destination Vacations 365 license will provide you with access to the industry's widest and most diverse array of leisure lifestyle and travel benefits. From luxury resort condos, specially negotiated pricing on cruise, tour and mini-vacations, to competitive prices at more than 100,000 hotels worldwide, 17,000+ restaurants and so much more.
As a member, you have the benefit of saving a great deal of time since you never again have to search for the best travel deals available. Your DV365 concierge specialist does it for you! You are guaranteed to receive the very best deal, EVERY SINGLE TIME.
Travel is one of the most highly regulated industries in the world, making it difficult for most people to find the best travel values. In fact, we encourage you to try searching yourself. Price the very same cruise on 10 different cruise websites. Try the big ones like Cruises Only, Cruise.com, or Vacations To Go. You will find that not only do all of them have nearly identical pricing on their websites; they have virtually the same price when you call them to inquire as well.
As a member of Destination Vacations 365 you will never again have to worry about getting the best price on every trip you take. WE GUARANTEE that you will! You can now relax and rest easy, knowing that you have access to the best travel available, for the best price. Rest assured that your Members-only concierge service brings our specially negotiated pricing directly to you! These prices are so good; they cannot be shown to the general public.