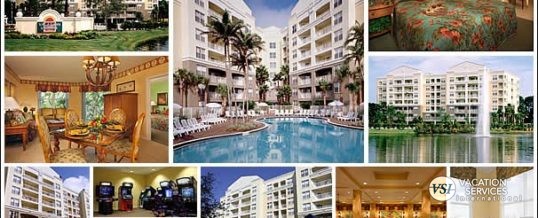 Location:
Kissimmee, FL
Vacation Village at Parkway offers the best of Florida: great entertainment, fabulous shopping, thrilling recreation, and mouthwatering restaurants. The resort is less than five minutes from the Magic Kingdom's main gate and offers lovely accommodations in stylish West Indies decor. Your stay here puts you in the center of Orlando's many attractions such as Epcot, SeaWorld, Universal Studios, and Pleasure Island. Visit historic St. Augustine, the Kennedy Space Center, Busch Gardens, and Silver Springs–all within a short driving distance.
Amenities:
Pool
Children's Pool
Exercise Equipment
Whirlpool/Hot Tub
Games Room
Playground
Handicapped Accessible
Elevator
Laundry
I am Ready to Purchase or Make an Offer
Availability For Rent
ID
Bedrooms
Price
VSI0004132003
TBA
$2500 per week

Usage: Annual Unit: TBA Week: Float Points: 92,500

VSI0001161805
2
$1,900

Usage: Even Unit: 14504 Week: 32 Points: 92,500
Notes: Try before you buy! 2018 rental

VSI0004181709
TBA
$2100

Usage: Annual Unit: TBA Week: Float Points: 20,000

VSI11121499
2
$1200

Usage: Annual Unit: 16-0408 Week: 10
Notes: Make an offer.
Availability For Sale
ID
Bedrooms
Price
VSI0011142302
2
$31,000

Usage: Odd Unit: 1908 Week: 38 Points: 122,000

VSI008152323
2
$11,000

Usage: Annual Unit: 6102 Week: 13 Points: 92500

VSI00010312308
2
$6500

Usage: Annual Unit: TBA Week: Float Points: 26,400

VSI00010172326
TBA
$15,250

Usage: Annual Unit: TBA Week: Float Points: 24 TPC

VSI0010102309
1
$21,900

Usage: Annual Unit: TBA Week: Float Points: 92,500

VSI0009132325
2
$???

Usage: Odd Unit: TBA Week: Float

VSI0009132323
TBA
$6,000

Usage: Annual Unit: TBA Week: Float Points: 69,000

VSI0009132320
TBA
$25,000

Usage: Annual Unit: TBA Week: Float Points: 84,000

VSI0009072333
2
$13,500

Usage: Annual Unit: TBA Week: 4

VSI0008012322
TBA
$11,000

Usage: Annual Unit: TBA Week: Float Points: 92000

VSI0007172306
2
$12,900

Usage: Triennial Unit: TBA Week: Float

VSI0007052302
2
$31,000

Usage: Annual Unit: 1407AB Week: Float Points: 92,500

VSI0006262308
2
$14,000

Usage: Odd Unit: 11706 A/B Week: 4

VSI0006202313
2
$16,900

Usage: Even Unit: TBA Week: 19

VSI0006202307
2
$6000

Usage: Triennial Unit: TBA Week: Float Points: 24000
Notes: Just reduced Maintenance dues are paid every 3 years.

VSI0006062331
2
$7000

Usage: Even Unit: 11104 Week: 43

VSI0006062330
2
$13,000

Usage: Annual Unit: 16606 Week: 52

VSI0006012303
2
$30,900

Usage: Annual Unit: TBA Week: Float Points: 92,500

VSI0005242321
TBA
$16500

Usage: Annual Unit: TBA Week: Float Points: 92000

VSI0005222302
2
$19,900

Usage: Triennial Unit: TBA Week: Float Points: 24667

VSI0005162331
TBA
$13500

Usage: Annual Unit: TBA Week: Float Points: 92500

VSI0005162325
2
$4000

Usage: Triennial Unit: TBA Week: Float

VSI0004182392
TBA
$12500

Usage: Odd Unit: 170508 Week: 8

VSI0004182378
2
$????

Usage: Annual Unit: TBA Week: Float

VSI0004182373
TBA
$12000

Usage: Annual Unit: TBA Week: Float Points: 96000

VSI0003292323
2
$16000

Usage: Annual Unit: TBA Week: Float

VSI0003212347
2
$18500

Usage: Annual Unit: TBA Week: Float Points: 92500

VSI0003132325
2
$1975

Usage: Annual Unit: TBA Week: Float

VSI0003132323
2
$15000

Usage: Annual Unit: TBA Week: Float Points: 92500

VSI0003012323
TBA
$7000

Usage: Annual Unit: TBA Week: Float Points: 24667

VSI0002212314
2
$16,900

Usage: Odd Unit: TBA Week: Float

VSI0002142333
1
$9000

Usage: Odd Unit: TBA Week: Float

VSI0002072334
2
$9000

Usage: Odd Unit: TBA Week: Float

VSI0002072331
TBA
$14500

Usage: Annual Unit: TBA Week: Float Points: 92500

VSI0002022303
2
$29,900

Usage: Annual Unit: TBA Week: 25 Points: 75000

VSI0002022301
2
$29,900

Usage: Annual Unit: 12702 Week: 31 Points: 92,500

VSI0001052328
2
$9750

Usage: Triennial Unit: TBA Week: Float

VSI0001052325
2
$15000

Usage: Odd Unit: TBA Week: Float

VSI0001052321
2
$17500

Usage: Annual Unit: TBA Week: 46

VSI00012202226
TBA
$6000

Usage: Triennial Unit: TBA Week: Float Points: 33000

VSI00010252228
2
$6500

Usage: Annual Unit: TBA Week: Float Points: 92500

VSI0008042206
2
$12,900

Usage: Annual Unit: 5306 Week: 5

VSI0004192210
2
$12,900

Usage: Even Unit: TBA Week: 17 Points: 92,500

VSI0001032202
2
$18000

Usage: Annual Unit: TBA Week: Float

VSI00011092135
3
$4,900

Usage: Annual Unit: TBA Week: Float

VSI0011082107
2
$5500

Usage: Annual Unit: TBA Week: Float Points: 93000

VSI0009082106
2
$12,900

Usage: Triennial Unit: TBA Week: a/b

VSI0003152102
2
$18,999 neg

Usage: Odd Unit: TBA Week: Float Points: 90,000

VSI0002012111
2
$31,900

Usage: Annual Unit: TBA Week: Float Points: 92,500

VSI0010152003
2
$11,999

Usage: Annual Unit: TBA Week: 10

VSI0010132005
2
$15,000

Usage: Annual Unit: TBA Week: Float

VSI0009212006
2
$30,900

Usage: Annual Unit: TBA Week: Float Points: 154,000

VSI0008312003
2
$31,000

Usage: Annual Unit: TBA Week: Float Points: 92,500

VSI0008182097
2
$9,500

Usage: Annual Unit: TBA Week: Float

VSI0006152006
2
$5,000

Usage: Annual Unit: TBA Week: Float

VSI0005262092
2
$11,000

Usage: Annual Unit: 17306 Week: 47

VSI0003062093
TBA
$8690

Usage: Even Unit: TBA Week: Float Points: 74,500

VSI0001102006
2
$28,900

Usage: Annual Unit: TBA Week: Float Points: 95,000

VSI0012041993
2
$2999

Usage: Even Unit: TBA Week: Float Points: 75,000

VSI0011251991
TBA
$9500

Usage: Annual Unit: TBA Week: Float Points: 92,500

VSI0010221907
2
$26,900

Usage: Annual Unit: TBA Week: Float Points: 74,000

VSI0010161906
2
$30,900

Usage: Annual Unit: 200303 Week: 47 Points: 92,000

VSI0010151995
TBA
$6000

Usage: Odd Unit: TBA Week: Float Points: 95,000

VSI0010031901
2
$28,900

Usage: Annual Unit: 28f Week: 4 Points: 55,000

VSI0006071902
2
$30,000

Usage: Annual Unit: TBA Week: Float Points: 74,000

VSI0005291902
2
$22,900

Usage: Annual Unit: TBA Week: Float Points: 92,500

VSI0004241904
2
$20,000

Usage: Annual Unit: 1530S Week: 10 Points: 92,500
Notes: 2019 Usage Points available is 83,420 Points

VSI0004191992
3
$5999

Usage: Odd Unit: TBA Week: Float Points: 74,500

VSI0004171901
2
$21,000

Usage: Odd Unit: TBA Week: Float Points: 92,500
Notes: 18,000 carryover points and bonus week

VSI0001261989
TBA
$6000

Usage: Odd Unit: TBA Week: Float Points: 55,000

VSI0001091905
2
$4,000 Nego.

Usage: Odd Unit: 7ba Points: 92,500

VSI0001091904
2
$9,000 Nego.

Usage: Annual Unit: TBA Week: Float Points: 92,500

VSI0011151804
2
$9800

Usage: Triennial Unit: 9406 Week: 38 Points: 24667

VSI0010111804
2
$11000

Usage: Annual Unit: 200706 Week: 41 Points: 74,000

VSI0009211804
2
$29,900

Usage: Annual Unit: 170202 Week: Float Points: 74,000

VSI0008131803
2
$24,900

Usage: Annual Unit: TBA Week: Float Points: 185,000

VSI0008131802
2
$24,900

Usage: Annual Unit: TBA Week: Float Points: 185,000

VSI0008091803
2
$9,900

Usage: Odd Unit: 7101 Week: 11

VSI0007111801
2
$10,900

Usage: Triennial Unit: 5105AB Week: 40

VSI0006271803
2
$19,900

Usage: Annual Unit: 503 A/B Week: 13 Points: 92,500

VSI0006151801
2
$24,565

Usage: Annual Unit: 15706 Week: 17 Points: 92,500

VSI0005231802
2
$14,500

Usage: Annual Unit: 2707 Week: 38

VSI0005171803
2
$9,900

Usage: Even Unit: TBA Week: 18 Points: 92,500

VSI0005111809
2
$18,900

Usage: Annual Unit: TBA Week: Float Points: 74,000

VSI0004271802
2
$10,000

Usage: Even Unit: Parkway 4 Week: 47 Points: 74,000

VSI0004261806
2
$19,800

Usage: Annual Unit: 3701 Week: 31 Points: 92,500

VSI0002271817
2
$12,000

Usage: Annual Unit: 170901 Week: 31 Points: 30,834

VSI0002221804
2
$20,000 p/n

Usage: Odd Unit: TBA Week: Float Points: TBA

VSI0002121808
2
$41,000

Usage: Annual Unit: TBA Week: Float Points: 95,000

VSI0002011805
2
$21,500

Usage: Even Unit: 4407 Week: 26 Points: 92,500

VSI0001221806
2
$15,900

Usage: Triennial Unit: TBA Week: Float Points: 24,677
Notes: 2018 open

VSI0001161804
2
$7,999

Usage: Even Unit: 14504 Week: 32 Points: 92,500

VSI00012281701
2
$19,200

Usage: Annual Unit: TBA Week: Float

VSI00012271715
2
$20,000 OBO

Usage: Annual Unit: TBA Week: Float Points: 92,500

VSI00011211703
2
$24,000

Usage: Even Unit: A/B Week: Float Points: 54,000

VSI00011211707
1
$12,900

Usage: Odd Unit: TBA Week: Float

VSI0001071701
2
$21,900

Usage: Annual Unit: TBA Week: Float Points: 92,500
Notes: Week 15 unit 407 2018 usage RCI points 92,500

VSI00011021702
2
$14,500

Usage: Annual Unit: TBA Week: Float Points: 92,500

VSI0010121716
2
$21,500

Usage: Annual Unit: 14307 Week: 11 Points: 92,500

VSI0010121715
2
$15,000

Usage: Annual Unit: 210501 Week: 19 Points: 55,500

VSI0009271702
2
$25,900

Usage: Annual Unit: TBA Week: Float Points: 92,000

VSI0009181707
2
$17,900 Nego

Usage: Even Unit: TBA Week: 39 Points: 74,000

VSI0009081701
2
$9,900

Usage: Annual Unit: 8308 Week: 22

VSI0008171703
2
$14,900

Usage: Annual Unit: TBA Week: 19

VSI0008161702
2
$34,900

Usage: Annual Unit: 210807 Week: 52 Points: 92,000

VSI0007071702
2
$17,500 Nego.

Usage: Annual Unit: 1504 Week: Float

VSI0006201716
2
$28,900

Usage: Annual Unit: TBA Week: Float Points: 117,500

VSI0005251710
1
$18,900

Usage: Odd Unit: 1621 Week: 46 Points: 74,000

VSI0005051701
2
$12,500

Usage: Annual Unit: TBA Week: 25

VSI0002021707
2
$29,000

Usage: Annual Unit: TBA Week: Float Points: 74,000

VSI0001101794
TBA
$12,000

Usage: Annual Unit: TBA Week: Float Points: 74,000

VSI0001051713
2
$20,900

Usage: Even Unit: 7403AB Week: 47

VSI00011301688
2
$9,500

Usage: Even Unit: 3067 Week: 35

VSI00010051611
2
$18,000

Usage: Odd Unit: TBA Week: Float Points: 92500

VSI0007131674
TBA
$9680

Usage: Annual Unit: TBA Week: Float Points: 30k

VSI0006141658
2
$25,999

Usage: Annual Unit: 160609 Week: 2 Points: 55,500

VSI0006061631
2
$9900

Usage: Annual Unit: TBA Week: Float Points: 21333

VSI0005121611
2
$26000

Usage: Annual Unit: TBA Week: Float Points: 92500

VSI0005121605
2
$30000

Usage: Annual Unit: 11208 Week: 10

VSI0003211613
2
$17500

Usage: Even Unit: TBA Week: Float

VSI0001191605
2
$9999

Usage: Annual Unit: TBA Week: Float Points: 74000

VSI0012281505
2
$18,000

Usage: Annual Unit: TBA Week: Float Points: 74000

VSI0012101505
2
$21000

Usage: Annual Unit: TBA Week: Float Points: 55000

VSI0011101505
2
$13900

Usage: Triennial Unit: TBA Week: Float

VSI0011051505
2
$23,000 nego.

Usage: Annual Unit: TBA Week: Float Points: 52500

VSI0010211512
2
$15000

Usage: Annual Unit: 6702 Week: 11 Points: 92500

VSI0009031502
2
$13500

Usage: Annual Unit: TBA Week: 49 Points: 55,500
Notes: great time to visit Disney, before Christmas and their decor. Also 55,500 points with ownership.

VSI0008131508
2
$19995

Usage: Even Unit: TBA Week: 35

VSI0008031504
TBA
$43000

Usage: Annual Unit: 21806 Week: 9 Points: 92500

VSI0007171572
TBA
$11,240

Usage: Annual Unit: TBA Week: Float

VSI0012191401
2
$15,500

Usage: Even Unit: TBA Week: 14 Points: 12,500
Notes: Has 12,500 additional points available, 2014 Usage banked, 2016 Usage Open

VSI0012111410
2
$21000

Usage: Annual Unit: TBA Week: Float Points: 24000

VSI08211405
2
$16,900

Usage: Odd Unit: 160306 Week: Float Points: 55,500

VSI08141409
2
$22,000

Usage: Annual Unit: TBA Week: Float Points: 74,000
Notes: 2 Bonus week's available per year for lifetime of ownership

VSI07101403
2
$25,000

Usage: Annual Unit: TBA Week: 14 Points: 92500

VSI04291401
2
$19900

Usage: Odd Unit: TBA Week: Float Points: 92500

VSI04211403
TBA
$20900

Usage: Annual Unit: TBA Week: Float Points: 40000

vsi040914005
2
$18,000

Usage: Even Unit: TBA Week: Float

VSI04031402
2
$10900

Usage: Triennial Unit: 7106 Week: 22 Points: 24667

VSI03261410
2
$20900

Usage: Even Unit: TBA Week: Float Points: 17000

VSI02191403
2
$19900

Usage: Annual Unit: TBA Week: Float

VSI01281407
2
$30000

Usage: Annual Unit: TBA Week: Float Points: 92500

VSI10281301
2
$19900

Usage: Odd Unit: 7302 Week: 26 Points: 92500
Notes: Negotiable

VSI10241302
2
$15900

Usage: Even Unit: TBA Week: Flaot Points: 55000

VSI09241305
2
$18900

Usage: Annual Unit: TBA Week: Float Points: 77000

VSI0913130
2
$5000

Usage: Even Unit: 1204 A & B Week: 45
Notes: Make an offer.

VSI08051310
2
$13900

Usage: Even Unit: TBA Week: 6

VSI07121303
2
$10900

Usage: Annual Unit: TBA Week: Float Points: 92500
Notes: Price is negotiable.

VSI06141317
2
$21000

Usage: Annual Unit: TBA Week: Float Points: 94500

VSI06121320
2
$12900

Usage: Annual Unit: TBA Week: Float Points: 29000

VSI06121312
2
$17600

Usage: Annual Unit: TBA Week: Float

VSI05021302
2
$5000

Usage: Odd Unit: 4940 Week: 48

VSI04111311
2
$18000

Usage: Odd Unit: TBA Week: Float Points: 23000

VSI03011305
2
$14900

Usage: Odd Unit: TBA Week: Float Points: 74000

VSI02191312
2
$14000

Usage: Even Unit: 1504 A/B Week: 4 Points: 55500

VSI03011211
2
$13999

Usage: Odd Unit: TBA Week: Float
Notes: Price Reduced!

VSI01041206
2
$6900

Usage: Triennial Unit: 5608 Week: 44 Points: 24000

VSI09141107
2
$14000

Usage: Odd Unit: 4408 Week: 22

Show All