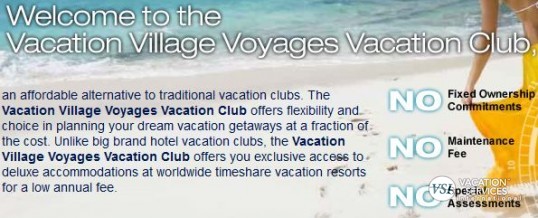 Vacation Village Voyages is an exclusive Vacation Club created by Always Travel With Us, a full-service travel agency based in Fort Lauderdale, Florida since 1986. Our affiliation with Vacation Village Resorts, a leading timeshare resort company with over 300,000 owners, has given us the unique opportunity to offer the Vacation Village Voyages Vacation Club.
One of the privileges of membership is to provide Vacation Village Voyages travel club members the ability to experience the benefits of beautiful, fully furnished timeshare resort accommodations without any annual maintenance fees, as well as a wide range of other specialty travel club services. Our goal is to consistently exceed club members' expectations and create value by delivering the very best travel selections, at affordable prices, while providing convenience and simplicity in planning your vacation getaways.
We leverage our selling power and industry contacts to secure the best possible vacation offers and experiences to serve our customers. Our highly experienced travel team has served thousands of satisfied travelers with resort and hotel accommodations, airline tickets, rental cars, cruises and much more.
Always Travel With Us, Inc. is fully licensed, insured, and bonded in the State of Florida. Florida Seller of Travel Registration Number ST#25448.
Availability For Sale