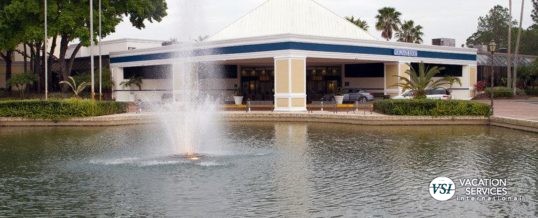 This spacious property is bustling with on-site activities and amenities. The resort features two large heated swimming pools, two restaurants, coffee shop, bars, lounges, tennis courts, hot tub, live entertainment, conference facilities, snack bar, games room and playground. Childcare is available. Laundry, auto rental, and nautilus fitness center are on-site.
This resort has an elevator to reach all guestrooms and on-site parking is complementary.
The property also features deluxe accommodations. Guests will enjoy the plush bedding, Direct TV with over 60 channels, and high-speed internet access.