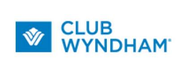 Wyndham is the top resort developer of all time. Do you want to save money when you travel the world? Spend less when you buy or rent a timeshare on the resale market. Explore the vast collection of luxury suites. Through an innovative points-based system you can stay at a different place each year. Discover the difference that a quality vacation can make. Become part of the largest timeshare network in the world. 800,000 satisfied owner families can't be wrong! Buy a Wyndham timeshare and take advantage of its many benefits. Explore the elegant suites that available to you today.
And the sweet rooms are only the beginning! There are 140 properties that you can call home. Over 20,000 units comprise this growing empire. Vacationers can choose from locations throughout North America. The Caribbean islands and the South Pacific are also very popular. Guests love to know that they will be welcomed by posh accommodations whenever they travel. There is a lifetime of exceptional hotels and resorts waiting for you.
In addition to offering guests access to the growing family of resorts, Wyndham timeshares have excellent trading power. Along with the world's leading exchange company RCI, browse a network of resorts by the thousands, and in over 100 countries! Use your vacation-points to reserve a room anywhere you want to go.
Availability For Rent
ID
Bedrooms
Price
VSI0010102326
TBA
$2900 per week

Usage: Annual Unit: TBA Week: Float Points: 49,000

VSI0007242318
TBA
$2900

Usage: Annual Unit: TBA Week: Float Points: 1,000,000

VSI0007142321
TBA
$2900

Usage: Annual Unit: TBA Week: Float Points: 1,000,000

VSI00070527
TBA
$2900 per week

Usage: Annual Unit: TBA Week: Float Points: 1,000,000

VSI0007052323
TBA
$2900 per week

Usage: Annual Unit: TBA Week: Float Points: 100,000

WPM
1
$$5-$7 per 1000

Usage: Annual Points: 245,400 for 2023

VSI0006072302
TBA
$3500

Usage: Annual Unit: TBA Week: Float

VSI0003302305
TBA
$2900 per week

Usage: Annual Unit: TBA Points: 305,000

VSI0003162302
TBA
$2900 per week

Usage: Annual Unit: TBA Week: FL Points: 616,000

VSI0003152304
TBA
$2900

Usage: Annual Unit: TBA Week: FL Points: 800,000

VSI0003092301
TBA
$2900 per week

Usage: Annual Unit: TBA Week: Float Points: 1,000,000

VSI0002222304
2
$2900 per week

Usage: Annual Unit: TBA Week: Float Points: 350,000

VSI0002162305
2
$2900 per week

Usage: Annual Unit: TBA Week: Float Points: 500,000

VSI0001232320
TBA
$2500 per week

Usage: Annual Unit: TBA Week: FL Points: 1,225,000

VSI0001202354
TBA
$3100

Usage: Annual Unit: TBA Week: Float Points: 168000

VSI0001062321
TBA
$2500

Usage: Annual Unit: TBA Week: Float

VSI0012282202
TBA
$2500 per week

Usage: Annual Unit: TBA Week: FL Points: 1,000,000

VSI00012022221
TBA
$2500

Usage: Annual Unit: TBA Week: Float

VSI0011022205
TBA
$2000 per week

Usage: Annual Unit: TBA Week: Float Points: 478,000

VSI0009212202
2
$2100 per week (2)

Usage: Annual Unit: TBA Week: FL Points: 753,125

VSI0009192205
TBA
$2600 per week

Usage: Annual Unit: TBA Week: Fl Points: 800,000

VSI0009072203
TBA
$2600 per week

Usage: Annual Unit: TBA Week: Float Points: 500,000

WPM
1
$$5-$7 per 1000

Usage: Annual Points: 136,575 until 10/2023

WPM
1
$$5-7 per 1,000 points

Usage: Annual Points: 0 for 2022

VSI0004272205
TBA
$2500 per week

Usage: Annual Unit: TBA Week: Float Points: 500,000

WPM
1
$$5-6 per 1,000 points

Usage: Annual Points: 0 for 2022

WPM
1
$$5-6 per 1,000 points

Usage: Annual Points: 0 or 2022

VSI0004042202
TBA
$2500 per week

Usage: Annual Unit: TBA Week: Float Points: 600,000

VSI0003312211
TBA
$2700 per week

Usage: Annual Unit: TBA Week: Float Points: 350,000

VSI001102206
2
$2400 per week (2)

Usage: Annual Unit: TBA Week: Float Points: 720000

VSI0010152101
TBA
$1999 per week

Usage: Annual Unit: TBA Week: Float Points: 360,000

VSI0009132109
TBA
$1900 per week

Usage: Annual Points: 99000

VSI0008172101
TBA
$2,500

Usage: Annual Unit: TBA Week: Float Points: 308,000

VSI0006102001
TBA
$2500 per week

Usage: Annual Unit: TBA Week: Float Points: 500,000

VSI0005142002
TBA
$2000 per week

Usage: Annual Unit: TBA Week: Float

VSI0006171909
TBA
$2100 per week

Usage: Annual Points: 850,000

VSI0004191817
TBA
$2000

Usage: Annual Unit: TBA Week: Float Points: 462,000

VSI0002201801
1
$2,000 per week

Usage: Annual Unit: TBA Week: Float Points: 700,000

VSI00001111815
TBA
$2,400

Usage: Annual Unit: TBA Week: Float Points: 900,000

VSI00001031807
TBA
$3,200

Usage: Annual Unit: TBA Week: Float Points: 154,000

VSI00001031805
TBA
$2,400 Per week

Usage: Annual Unit: TBA Week: Float Points: 500,000

VSI00012141702
TBA
$2,500 per week

Usage: Annual Unit: TBA Week: Float Points: 259,000
Notes: 2018 rental

VSI00012131704
TBA
$2,400 Per week

Usage: Annual Unit: TBA Week: Float Points: 1 million
Notes: 2018

VSI00012111713
TBA
$2,500

Usage: Annual Unit: TBA Week: Float
Notes: 2018

VSI00012051706
TBA
$2,600 per week

Usage: Annual Unit: TBA Week: Float Points: 550,000

VSI0010121718
TBA
$2,400 Per week

Usage: Annual Unit: TBA Week: Float Points: 500,000
Notes: Weeks available for rent: Wyndham Bonnet Creek, Orlando, FL 5/19/2018 - 5/26/2018 7 nights 2 bedroom Deluxe Asking $945 Wyndham Bonnet Creek, Orlando, FL 6/2/2018 - 6/8/2018 6 nights 1 bedroom Presidential Suite Asking $1,135 Wyndham Bonnet Creek, Orlando, FL 6/9/2018 - 6/14/2018 5 nights 1 bedroom Deluxe Asking $845 Wyndham Ocean Walk, Daytona Beach, FL 6/16/2018 - 6/23/2018 7 nights 1 bedroom Asking $1,385 Wyndham Ocean Walk, Daytona Beach, FL 6/19/2018 - 6/26/2018 7 nights 1 bedroom Deluxe Asking $1,540

VSI00010061710
TBA
$2,400 Per week

Usage: Annual Unit: TBA Week: Float Points: 500,000

VSI0010041711
TBA
$2,100 per week

Usage: Annual Unit: TBA Week: Float

VSI0009131703
TBA
$2,400 Per week

Usage: Annual Unit: TBA Week: Float Points: 959,600

VSI0009131701
TBA
$2,400

Usage: Annual Unit: TBA Week: Float Points: 143,000

VSI0008291701
TBA
$2,400 Per week

Usage: Annual Unit: TBA Week: Float Points: 500,000

VSI0008241702
TBA
$2,400 Per week

Usage: Annual Unit: TBA Week: Float Points: 500,000
Notes: Wyndham Ocean Boulevard 2BR Ocean View that sleep 8 persons. August 4-11, 2018 2 Units for this same week

VSI0008221703
TBA
$1,400 Per week Nego.

Usage: Annual Unit: TBA Week: Float Points: 100,000

VSI0008151704
TBA
$2,400 Per week

Usage: Annual Unit: TBA Week: Float Points: 600,000

VSI0007261703
TBA
$2,400 Per week

Usage: Annual Unit: TBA Week: Float Points: 500,000
Notes: 2018 rental

VSI0007241705
TBA
$2,400 per week

Usage: Annual Unit: TBA Week: Float Points: 450,000

VSI0006201706
TBA
$2,400

Usage: Annual Unit: TBA Week: Float Points: 625,000

VSI0003221727
TBA
$2,100 per week

Usage: Annual Unit: TBA Week: Float Points: 1 million

VSI0001261716
TBA
$2,100

Usage: Annual Unit: TBA Week: Float Points: 900,000

VSI00010041699
TBA
$2,100

Usage: Annual Unit: TBA Week: Float Points: 1,000,000

VSI0009291610
TBA
$2,100

Usage: Annual Unit: TBA Week: Float Points: 500,000

VSI0008311607
TBA
$2,100

Usage: Annual Unit: TBA Week: Float Points: 392,000

VSI0003151621
TBA
$2100

Usage: Annual Unit: TBA Week: Float Points: 577, 500

VSI0010121505
TBA
$1500

Usage: Annual Unit: TBA Week: Float Points: 18000

VSI0008061506
TBA
$2100

Usage: Annual Unit: TBA Week: FLoat Points: 500000

VSI0007021514
TBA
$2100

Usage: Annual Unit: TBA Week: Float Points: 500,000

VSI0012061402
TBA
$1100 Price Negotiable

Usage: Annual Unit: TBA Week: Float Points: 700000

Show All
Availability For Sale
ID
Bedrooms
Price
VSI001112307
TBA
$7500

Usage: Annual Unit: TBA Week: Float Points: 550,000

VSI0011152306
TBA
$39,000

Usage: Annual Unit: TBA Week: Float Points: 182,000

VSI0011142301
TBA
$110,000

Usage: Annual Unit: TBA Week: Float Points: 800,000

VSI00011082346
TBA
$20,000

Usage: Annual Unit: TBA Week: Float Points: 524,000

VSI00011082322
TBA
$9,000

Usage: Annual Unit: TBA Week: Float Points: 311,500

VSI0011012303
TBA
$32,900

Usage: Annual Unit: TBA Week: Float Points: 195,000

VSI00010272331
TBA
$48,500

Usage: Annual Unit: TBA Week: Float Points: 400,000

VSI00010242325
TBA
$12,000

Usage: Annual Unit: TBA Week: Float Points: 210,000

VSI00010192302
TBA
$52,000

Usage: Annual Unit: TBA Week: Float Points: 300,000

VSI00010112325
TBA
$8,000

Usage: Annual Unit: TBA Week: Float Points: 154,000

VSI0010102319
TBA
$12,000

Usage: Annual Unit: TBA Week: Float Points: 210,000

VSI0009262331
TBA
$19,000

Usage: Annual Unit: TBA Week: Float Points: 84,000

VSI0009202303
TBA
$99,000

Usage: Annual Unit: TBA Week: Float Points: 505,000

VSI0009182305
TBA
$45,500

Usage: Annual Unit: TBA Week: Float Points: 343,000

VSI0009052310
TBA
$31,900

Usage: Annual Unit: TBA Week: Float Points: 200,000

VSI0009052309
TBA
$31,900

Usage: Annual Unit: TBA Week: Float Points: 154,000

VSI0008302321
TBA
$12,000

Usage: Annual Unit: TBA Week: Float Points: 105,000

VSI0008282315
TBA
$40,000

Usage: Annual Unit: TBA Week: Float Points: 203,000

VSI0008282312
TBA
$65,000

Usage: Annual Unit: TBA Week: Float Points: 220,000

VSI0008242301
TBA
$71,500

Usage: Annual Unit: TBA Week: Float

VSI0008222304
TBA
$299,000

Usage: Annual Unit: TBA Week: Float Points: 3285000

VSI0008072304
1
$18,900

Usage: Annual Unit: TBA Week: Float Points: 84,000

VSI0008022302
TBA
$62,000

Usage: Annual Unit: TBA Week: Float Points: 500,000

VSI0007312304
TBA
$62,000

Usage: Annual Unit: TBA Week: Float Points: 315,000

VSI0006272326
TBA
$7500

Usage: Annual Unit: TBA Week: Float Points: ??

VSI0006262327
1
$23,900

Usage: Annual Unit: TBA Week: Float Points: 105,000

VSI0006262320
2
$31,900

Usage: Annual Unit: TBA Week: Float Points: 154,000

VSI0006212303
TBA
$199,000

Usage: Annual Unit: TBA Week: Float Points: 3.900,000
Notes: Home resorts are Wyndham Ocean Blvd in Myrtle Beach, great for vacationers, and Presidential Reserve at Myrtle Beach, great for golfers. Points open up trade capabilities internationally and especially to many great locations in US.

VSI0006202316
1
$21,000

Usage: Annual Unit: TBA Week: Float Points: 105,000

VSI0006142305
1
$24,900

Usage: Annual Unit: TBA Week: Float Points: 126,000

VSI0006132302
TBA
$89,000

Usage: Annual Unit: TBA Week: Float Points: 448,000

VSI0006062301
TBA
$35,500

Usage: Annual Unit: TBA Week: Float Points: 189,000

VSI0006062328
1
$15,000

Usage: Annual Unit: TBA Week: Float Points: 126,000

VSI0005242320
TBA
$12600

Usage: Annual Unit: TBA Week: Float

VSI0005232312
TBA
$1000

Usage: Annual Unit: TBA Week: Float Points: 105,000

VSI0005162309
TBA
$35,000

Usage: Annual Unit: TBA Week: Float Points: 298,000

VSI0005162309
TBA
$130,000

Usage: Annual Unit: TBA Week: Float Points: 912,000

VSI0005162308
TBA
$

Usage: Annual Unit: TBA Week: Float Points: 190,000

VSI0005162320
TBA
$12000

Usage: Annual Unit: TBA Week: Float Points: 240000

VSI0005112312
TBA
$2500 per week

Usage: Annual Unit: TBA Week: Float

VSI0005112311
TBA
$41,500

Usage: Annual Unit: TBA Week: Float Points: 310,000

VSI0005032305
TBA
$
VSI0005022306
2
$24,000

Usage: Annual Unit: TBA Week: Float Points: 200,000
Notes: The Club Wyndham Select Points (200,000) is based on the Atlantic City property at Skyline Towers.

VSI0005012313
2
$2900 per week

Usage: Annual Unit: TBA Week: Float Points: 300,000

VSI0004262302
2
$25000

Usage: Annual Unit: TBA Week: Float Points: 200,000

VSI0004262301
2
$50000

Usage: Annual Unit: TBA Week: Float Points: 300,000

VSI0004182377
TBA
$????

Usage: Annual Unit: TBA Week: Float Points: 84000

VSI0004122326
TBA
$10,000

Usage: Annual Unit: TBA Week: Float Points: 186000

VSI0004122323
TBA
$49500

Usage: Annual Unit: TBA Week: Float Points: 455,000

VSI0004102329
TBA
$6000

Usage: Annual Unit: TBA Week: Float Points: 96000

VSI0004042302
2
$2900 per week

Usage: Annual Unit: TBA Week: FL Points: 154,000

VSI0003292320
TBA
$28000

Usage: Annual Unit: TBA Week: Float Points: 1,100,000

VSI0003282304
2
$42,000

Usage: Annual Unit: TBA Week: FL Points: 217,000
Notes: Different from ownership in a single deeded property with Club Wyndham Select, Club Wyndham Access ownership includes an ownership certificate for 217,000 points. It provides the flexibility for priority booking at currently over 70 locations within the Club Wyndham Access program. It is a perpetual ownership that can be passed on to heirs.

VSI0003222308
TBA
$37,500

Usage: Annual Unit: TBA Week: FL Points: 308,000

VSI0003212324
TBA
$16,000

Usage: Annual Unit: TBA Week: Float Points: 168000

VSI0003132305
2
$64,000

Usage: Annual Unit: TBA Week: FL Points: 305,000

VSI0003082330
TBA
$13000

Usage: Annual Unit: TBA Week: Float Points: 203000

VSI0003082326
TBA
$16,000

Usage: Annual Unit: TBA Week: Float Points: 200000

VSI0003062320
TBA
$37,500

Usage: Annual Unit: TBA Week: Float Points: 325,000

VSi0003062318
TBA
$15,500

Usage: Annual Unit: TBA Week: Float Points: 105,000

VSI0003062315
TBA
$46,500

Usage: Annual Unit: TBA Week: Float Points: 400,000

VSI0003012321
TBA
$7500

Usage: Annual Unit: TBA Week: Float Points: 105000

VSI0002212354
TBA
$14000

Usage: Annual Unit: TBA Week: Float Points: 320000

VSI0002212352
TBA
$10000

Usage: Annual Unit: TBA Week: Float Points: 180,000

VSI0002142327
TBA
$

Usage: Annual Unit: TBA Week: Float Points: 105000
Notes: The points are linked to Club Wyndham in Atlanta, GA

VSI0002092320
TBA
$???

Usage: Annual Unit: TBA Week: Float Points: 164000

VSI0002072336
TBA
$21850

Usage: Annual Unit: TBA Week: Float Points: 600000

VSI0002072332
TBA
$5000

Usage: Annual Unit: TBA Week: Float Points: 115000

VSI0002072324
TBA
$25000

Usage: Annual Unit: TBA Week: Float Points: 144000

VSI0002072303
TBA
$21,500

Usage: Annual Unit: TBA Week: Float Points: 126,000

VSI0002032315
TBA
$10900

Usage: Annual Unit: TBA Week: Float Points: 154000

VSI0002032360
TBA
$54,220

Usage: Annual Unit: TBA Week: Float Points: 354,000

VSI0001302322
TBA
$7995.00 Nego

Usage: Annual Unit: TBA Week: Float Points: 168000

VSI0001302316
2
$39,900

Usage: Annual Unit: TBA Week: Float Points: 189,000

VSI0001302308
2
$20,000

Usage: Annual Unit: TBA Week: Float Points: 200,000

VSI0001262303
2
$49,000

Usage: Annual Unit: TBA Week: FL Points: 300,000

VSI0001122304
TBA
$8900

Usage: Even Unit: TBA Week: FL Points: 105,000

VSI0001102361
TBA
$15000

Usage: Annual Unit: TBA Week: Float Points: 285000

VSI0001052359
TBA
$7000

Usage: Annual Unit: TBA Week: Float

VSI0001052332
TBA
$

Usage: Annual Unit: TBA Week: Float Points: 250,000

VSI0001032317
TBA
$2500 per week

Usage: Annual Unit: TBA Week: FL

VSI0012212211
TBA
$17,500

Usage: Annual Unit: TBA Week: FL

VSI00012202229
TBA
$12,999

Usage: Annual Unit: TBA Week: Float Points: 161,000

VSI00012202223
TBA
$?

Usage: Annual Unit: TBA Week: Float Points: 286,000

VSI00012142233
TBA
$5880

Usage: Annual Unit: TBA Week: Float Points: 84000

VSI000012062228
TBA
$14,500

Usage: Annual Unit: TBA Week: Float Points: 300,000

VSI0012052205
1
$21,000

Usage: Annual Unit: TBA Week: FL Points: 77,000

VSI00011232265
TBA
$13,750

Usage: Odd Unit: TBA Week: Float Points: 105,000/168,000 EOY

VSI0010312223
1
$29,900

Usage: Annual Unit: TBA Week: FL Points: 105,000

VSI00010252222
TBA
$12,000

Usage: Annual Unit: TBA Week: Float Points: 329,000

VSI0010112214
2
$98,000

Usage: Annual Unit: TBA Week: FL Points: 654,000

VSI0008042203
1
$9,900

Usage: Annual Unit: TBA Week: Float Points: 36,000

VSI0007252205
TBA
$35,900

Usage: Annual Unit: TBA Week: Float Points: 806000

VSI0007252204
TBA
$45,000

Usage: Annual Unit: TBA Week: Float Points: 225,000
Notes: additional Bonus points, 145,000, are good until 9/2023

VSI0007212205
TBA
$90000

Usage: Annual Unit: TBA Week: Float Points: 1,414,000

VSI0007202205
2
$31,500

Usage: Annual Unit: TBA Week: Float Points: 210,000

VSI0007202201
TBA
$19,500

Usage: Annual Unit: TBA Week: Float Points: 126,000

VSI0005252204
TBA
$152,000

Usage: Annual Unit: TBA Week: Float Points: 1,119,000

VSI0004132206
TBA
$40,000

Usage: Annual Unit: TBA Week: Float Points: 400,000

VSI0004042204
2
$200,000

Usage: Annual Unit: TBA Week: Float Points: 1,100,000

VSI0003012204
1
$2700 per week

Usage: Annual Unit: TBA Week: Float Points: 700,000

VSI0002162203
TBA
$23,800

Usage: Annual Unit: TBA Week: Float Points: 238,000

VSI0001182210
studio
$19,500

Usage: Annual Points: 400,000

VSI0001182288
TBA
$27,500

Usage: Annual Unit: TBA Week: Float Points: 238,000

VSI0011232105
1
$20,000

Usage: Annual Unit: TBA Week: Float Points: 126,000

VSI0011092106
TBA
$22,500

Usage: Annual Unit: TBA Week: Float Points: 154,000

VSI0010212105
TBA
$12,500

Usage: Annual Points: 154,000

VSI0009272104
TBA
$19,500

Usage: Annual Unit: TBA Week: Float Points: 157000

VSI0009072104
TBA
$14,500

Usage: Odd Unit: TBA Week: Float Points: 154,000

VSI0009022104
TBA
$3200

Usage: Annual Points: 168000

VSI0008312101
2
$11,900

Usage: Annual Unit: TBA Week: Float Points: 30,000

VSI0008162105
TBA
$56,500

Usage: Annual Unit: TBA Week: Float Points: 500,000

VSI0007122105
TBA
$19,500

Usage: Annual Unit: TBA Week: Float Points: 315,000

VSI0005172103
TBA
$9500

Usage: Annual Unit: TBA Week: Float Points: 112,000

VSI0005032104
TBA
$105,000

Usage: Annual Unit: TBA Week: Float Points: 504000

VSI0002162103
2
$96,000

Usage: Annual Unit: TBA Week: Float Points: 400,000

VSI0001252108
2
$31,900

Usage: Annual Unit: TBA Week: Float Points: 154,000

VSI0001122101
TBA
$40,000

Usage: Annual Unit: TBA Week: Float Points: 400,000

VSI0001112111
TBA
$8,000

Usage: Annual Unit: TBA Week: Float Points: 112,000

VSI0012142007
2
$81,000

Usage: Annual Unit: TBA Week: Float Points: 413,000

VSI0011052001
TBA
$29,500

Usage: Annual Unit: TBA Week: Float Points: 200,000

VSI0010292003
2
$180,000

Usage: Annual Unit: TBA Week: Float Points: 854,000

VSI0010262009
TBA
$19,500

Usage: Annual Unit: TBA Week: Float Points: 136,000

VSI0009082006
2
$82,000

Usage: Annual Unit: TBA Week: Float Points: 400,000

VSI0008172006
1
$18,900

Usage: Annual Unit: TBA Week: Float Points: 84,000
Notes: Points banked with RCI 84,000

VSI0008122008
2
$8900

Usage: Even Unit: TBA Week: Float Points: 154,000

VSI0007212092
TBA
$9500

Usage: Annual Unit: TBA Week: Float Points: 259,000

VSI0006082002
2
$27,000 neg

Usage: Annual Unit: TBA Week: Float Points: 154,000

VSI0004062001
2
$140,000

Usage: Annual Unit: TBA Week: Float Points: 700,000

VSI000323201
2
$32,000

Usage: Annual Unit: TBA Week: Float Points: 156,000

VSI0003202001
TBA
$20,000

Usage: Annual Unit: TBA Week: Float Points: 400,000
Notes: Owner gets 399,000 even years and 462,000 points odd year

VSI0003092002
TBA
$20,900

Usage: Annual Unit: TBA Week: Float Points: 84,000

VSI0002122006
TBA
$13,500

Usage: Annual Points: 84000

VSI0001292006
2
$18,900

Usage: Annual Unit: TBA Week: Float Points: 161,000

VSI0001212007
2
$69,000

Usage: Annual Unit: TBA Week: Float Points: 436,000

VSI0001212006
2
$205,000

Usage: Annual Unit: TBA Week: Float Points: 1,000,000

VSI0012231902
1
$14,900

Usage: Annual Unit: TBA Week: Float Points: 64,000

VSI0012161903
TBA
$24,900

Usage: Annual Unit: TBA Week: Float Points: 126,000

VSI0012031903
2
$51,000

Usage: Annual Unit: TBA Week: Float Points: 240,000

VSI0010251905
2
$10,500

Usage: Annual Unit: 2410 Week: 2

VSI0010091903
TBA
$37,500

Usage: Annual Unit: TBA Week: Float Points: 231,000

VSI0010081901
1
$23,300

Usage: Annual Unit: TBA Week: Float Points: 84,000

VSI0010031904
TBA
$60,000

Usage: Annual Unit: TBA Week: Float Points: 200,000
Notes: VIP

VSI0010021902
TBA
$140,000

Usage: Annual Unit: TBA Week: Float Points: 700,000

VSI0009041905
TBA
$12,000

Usage: Annual Points: 233,000

VSI0009031904
TBA
$10,000

Usage: Annual Points: 84,000

VSI0008161901
2
$69,000 neg

Usage: Annual Unit: TBA Week: Float Points: 345,000

VSI0008131903
2
$70,000

Usage: Annual Unit: TBA Week: Float Points: 351,000

VSI0008051904
2
$39,900

Usage: Annual Unit: TBA Week: Float Points: 200,000

VSI0007301903
1
$20,000

Usage: Annual Unit: TBA Week: Float Points: 105,000

VSI0007191903
TBA
$99,000

Usage: Annual Unit: TBA Week: Float Points: 554,000

VSI0006171910
TBA
$91,750

Usage: Annual Points: 850,000

VSI0006101916
TBA
$14,500

Usage: Annual Points: 105,000

VSI0005291905
TBA
$77,000

Usage: Annual Points: 750,000

VSI0005241912
TBA
$65,000

Usage: Annual Unit: TBA Week: Float Points: 546,000

VSI0005231906
1
$10,000

Usage: Annual Points: 105,000

VSI0005131901
1
$17,900

Usage: Annual Unit: TBA Week: Float Points: 105,000

VSI0005061907
2
$13,900

Usage: Annual Unit: TBA Week: Float Points: 6,000

VSI0004291903
TBA
$14,000 Nego.

Usage: Annual Points: 84,000

VSI0004231906
2
$49,000

Usage: Annual Unit: TBA Week: Float Points: 210,000

VSI0004181907
TBA
$29,495

Usage: Annual Unit: TBA Week: Float Points: 154,000

VSI0004151907
2
$81,000

Usage: Annual Unit: TBA Week: Float Points: 407,000
Notes: Oct start date

VSI0004121905
TBA
$121,900

Usage: Annual Unit: TBA Week: Float Points: 864,000

VSI0004111905
TBA
$9500

Usage: Annual Unit: TBA Week: Float Points: 105,000

VSI0004081902
2
$79,000

Usage: Annual Unit: TBA Week: Float Points: 402,000

VSI0004031902
TBA
$56,900

Usage: Annual Unit: TBA Week: Float Points: 366,000

VSI0004011905
TBA
$99,500

Usage: Annual Unit: TBA Week: Float Points: 605,000

VSI0003221912
TBA
$11,500

Usage: Annual Points: 98,000

VSI0003181905
2
$29,800

Usage: Annual Unit: TBA Week: Float Points: 168,000
Notes: Banked points available

VSI0002261909
2
$15,000

Usage: Annual Unit: TBA Week: Float Points: 135,000

VSI0002081909
2
$50,000

Usage: Annual Unit: TBA Week: Float Points: 252,000
Notes: 174000 points that expire in 2020 23,000 expire Dec 2019

VSI0002081902
2
$92,900

Usage: Annual Unit: TBA Week: Float Points: 595,000

VSI0002071907
2
$55,700

Usage: Annual Points: 300,000

VSI0002071906
2
$37,700

Usage: Annual Points: 203,000

VSI0001261985
TBA
$9500

Usage: Annual Unit: TBA Week: Float Points: 210,000

VSI0001261988
TBA
$7500

Usage: Annual Unit: TBA Week: Float Points: 168,000

VSI0001111901
2
$110,000

Usage: Annual Unit: TBA Week: Float Points: 700,000

VSI0001031802
1
$21,900

Usage: Annual Points: 105,000

VSI0012111810
1
$20,000

Usage: Annual Unit: TBA Week: Float Points: 105,000

VSI0012111808
2
$268,600

Usage: Annual Unit: TBA Week: Float Points: 1,343,000

VSI0012031805
TBA
$24,640

Usage: Annual Unit: TBA Week: Float Points: 112,000

VSI0011291812
TBA
$10,000 neg

Usage: Annual Unit: TBA Week: Float Points: 154,000

VSI0011291809
TBA
$12,500

Usage: Annual Points: 105,000

VSI0011261808
TBA
$80,000

Usage: Annual Unit: TBA Week: Float Points: 410,000
Notes: March 2020

VSI0011261804
TBA
$34,500

Usage: Annual Points: 305,000

VSI0011071801
1
$12,900

Usage: Annual Unit: TBA Week: Float Points: 64,000

VSI0011011803
2
$22,900

Usage: Annual Unit: TBA Week: Float Points: 105,000
Notes: Points start in January

VSI0010121802
2
$55,000

Usage: Annual Unit: TBA Week: Float Points: 273,000

VSI0010111801
1
$31,000

Usage: Annual Unit: TBA Week: Float Points: 154,000

VSI0009251805
2
$47,900 neg

Usage: Annual Unit: TBA Week: Float Points: 233,000

VSI0009121807
TBA
$77,500 neg

Usage: Annual Unit: TBA Week: Float Points: 805,000
Notes: Gold membership status

VSI0008271803
1
$11,900 Nego.

Usage: Annual Unit: TBA Week: Float Points: 84,000

VSI0008241804
TBA
$95,500

Usage: Annual Unit: TBA Week: Float Points: 405,000
Notes: Points start in January

VSI0008201806
2
$50,000 neg

Usage: Annual Unit: TBA Week: Float Points: 259,000
Notes: Points start in January 2019

VSI0007161808
2
$21,000

Usage: Annual Unit: TBA Week: Float Points: 10,000
Notes: March Anniversary 2019 Open

VSI0006191802
1
$18,900

Usage: Annual Unit: TBA Week: Float Points: 84,000

VSI0006071802
2
$33,000

Usage: Annual Unit: TBA Week: Float Points: 233,000

VSI0005231803
TBA
$110,000

Usage: Annual Unit: TBA Week: Float Points: 1,000,000
Notes: Points start Jan 2019 Owner using most points for 2018

VSI0005151801
TBA
$51,000

Usage: Annual Unit: TBA Week: Float Points: 315,000

VSI0003301812
TBA
$34,900

Usage: Annual Unit: TBA Week: Float Points: 128,000

VSI0003271818
1
$11,500

Usage: Even Unit: TBA Week: Float Points: 105,000

VSI0003271816
2
$27,000

Usage: Annual Unit: TBA Week: Float Points: 195,000

VSI0003271808
TBA
$75,400

Usage: Annual Unit: TBA Week: Float Points: 400,000

VSI0003151809
TBA
$10,000

Usage: Annual Unit: TBA Week: Float Points: 77,000

VSI0003061808
2
$33,000 Nego.

Usage: Annual Unit: TBA Week: Float Points: 241,500

VSI0002271809
2
$29,900

Usage: Annual Unit: TBA Week: Float Points: 154,000

VSI0002201805
2
$41,000

Usage: Annual Unit: TBA Week: Float Points: 20,000

VSI0002011809
2
$120,000

Usage: Annual Unit: TBA Week: Float Points: 462,000

VSI0001191803
1
$19,500

Usage: Annual Unit: Tba Week: Float Points: 84,000

VSI0001161817
TBA
$75,000

Usage: Annual Unit: TBA Week: Float Points: 616,500

VSI00001111801
2
$9,000 neg

Usage: Annual Unit: TBA Week: Float Points: 64000
Notes: 2 bedroom 2 bathroom deluxe unit

VSI0001081806
2
$20,000

Usage: Annual Unit: TBA Week: Float Points: 317,000
Notes: Silver Owners

VSI00012221704
2
$75,000 NEGO

Usage: Annual Unit: Any Wyndham Week: Float Points: 660,000
Notes: VIP 00201879125 660000 annual use year points in Club Wyndham Access. 13 month advance reservation priority. VIP Gold status. Can be used to book in all of Wyndham resort locations, not limited to just one.

VSI00012211706
TBA
$27,500

Usage: Annual Unit: TBA Week: Float Points: 214,000

VSI00012181704
TBA
$265,000

Usage: Annual Unit: TBA Week: Float Points: 2 million

VSI00012111702
1
$14,900

Usage: Annual Unit: TBA Week: Float Points: 84,000
Notes: Owner 00203244072

VSI0001251717
2
$5000.00

Usage: Annual Unit: TBA Week: Float Points: 105,000
Notes: Contract # 00038-1308188

VSI00012051704
TBA
$12,500

Usage: Even Unit: TBA Week: Float Points: 120,000

VSI00012011701
2
$16,000

Usage: Annual Unit: TBA Week: Float Points: 154,000
Notes: Number 00203309325

VSI00011281707
TBA
$248,000

Usage: Annual Unit: TBA Week: Float Points: 1,210,000

VSI00011271712
1
$17,400

Usage: Annual Unit: TBA Week: Float Points: 84,000 + 116000

VSI00011271710
1
$28,500

Usage: Annual Unit: TBA Week: Float Points: 105,000

VSI00011271702
2
$49,000

Usage: Annual Unit: TBA Week: Float Points: 353,500
Notes: January 2019

VSI00011271701
2
$49,000

Usage: Annual Unit: TBA Week: Float Points: 353,500
Notes: January 2019 Owner number 00201616401

VSI00011151704
TBA
$160,000

Usage: Annual Unit: TBA Week: Float Points: 1,642,000
Notes: 1 Million 443 thousand points

VSI00011151701
TBA
$11,500

Usage: Odd Unit: TBA Week: Float Points: 168,000

VSI00011131704
TBA
$5,500

Usage: Annual Unit: TBA Week: Float Points: 259,000

VSI0001071704
2
$17,000 NEGO.

Usage: Annual Unit: TBA Week: Float Points: 105,000

VSI00011071709
2
$96,500

Usage: Annual Unit: TBA Week: Float Points: 610,000
Notes: 2016 #00201923731

VSI00010311706
TBA
$13,000

Usage: Annual Unit: TBA Week: Float Points: 154,000

VSI0010261705
TBA
$9000

Usage: Annual Unit: TBA Week: Float Points: 94,000

VSI0010231704
2
$8,000

Usage: Odd Unit: TBA Week: Float Points: 8,000
Notes: Points have carried

VSI0010041709
TBA
$115,000

Usage: Annual Unit: TBA Week: Float Points: 1 million

VSI0009281702
2
$63,000

Usage: Annual Unit: TBA Week: Float Points: 420,000

VSI00010181696
TBA
$11,500

Usage: Annual Unit: TBA Week: Float Points: 103,000

VSI0008291706
TBA
$88,500

Usage: Annual Unit: TBA Week: Float Points: 842,000

VSI0008281706
2
$1,000

Usage: Annual Unit: TBA Week: Float Points: 128,000

VSI0008181705
TBA
$22,500 P/N

Usage: Annual Unit: TBA Week: Float Points: 154,000

VSI0008171702
1
$16,900

Usage: Annual Unit: TBA Week: Float Points: 64,000

VSI0007251702
2
$20,000

Usage: Annual Unit: TBA Week: Float Points: 210,000

VSI0007241701
2
$64,620

Usage: Annual Unit: TBA Week: Float Points: 359,000

VSI0007211711
TBA
$8,500

Usage: Even Unit: TBA Week: Float Points: 105,000

VSI0007111703
TBA
$32,000

Usage: Annual Unit: TBA Week: Float Points: 240,000

VSI0006211703
TBA
$77,000

Usage: Annual Unit: TBA Week: Float Points: 305,500

VSI00060717015
2
$62,000

Usage: Annual Unit: TBA Week: Float Points: 400,000

VSI0006071704
2
$51,000

Usage: Annual Unit: TBA Week: Float Points: 346,000

VSI0006051713
2
$5,600

Usage: Annual Unit: TBA Week: Float Points: 28,000

VSI0005191716
2
$59,900

Usage: Annual Unit: TBA Week: Float Points: 294,000

VSI0005101701
TBA
$28.500

Usage: Annual Unit: TBA Week: Float Points: 217,000

VSI0003311705
TBA
$82,000

Usage: Annual Unit: TBA Week: Float Points: 500,000

VSI00003091721
TBA
$13750

Usage: Even Unit: TBA Week: Float Points: 126000

VSI0002101702
TBA
$31,000

Usage: Annual Unit: 1-4 bedroom with options Week: Float Points: 210,000
Notes: All rooms are well kept and maintained. A single bedroom suite includes a master bedroom complete with a hot tub, and is a constant as you add more rooms to the suites.

VSI0001131701
TBA
$14500

Usage: Annual Unit: TBA Week: Float Points: 212,000
Notes: These points are for all of Wyndham Property, but based out of the Orlando Bonnet Creek Resort (so priority booking is for Bonnet Creek inside the Disney World Resort).

VSI0001091710
TBA
$29,900

Usage: Annual Unit: TBA Week: Float Points: 210,000

VSI00011301674
TBA
$60,000

Usage: Triennial Unit: TBA Week: Float Points: 830,000

VSI00011141610
TBA
$24500

Usage: Annual Unit: TBA Week: Float Points: 189000

VSI00010311601
TBA
$5900

Usage: Annual Unit: Palm Aire Week: Float Points: 109000

VSI00010061607
TBA
$7,500

Usage: Odd Unit: TBA Week: Float Points: 154000

VSI0009271686
TBA
$36.500

Usage: Annual Unit: TBA Week: Float Points: 306,000

VSI0009081669
TBA
$13,200

Usage: Annual Unit: TBA Week: Float Points: 189,000

VSI0009061605
TBA
$16,500

Usage: Even Unit: TBA Week: Float Points: 232,000

VSI0009061604
TBA
$125,000

Usage: Annual Unit: TBA Week: Float Points: 1,100,000

VSI0007151671
TBA
$13,200

Usage: Annual Unit: TBA Week: Float Points: 308,000

VSI0006261625
TBA
$15,000

Usage: Annual Unit: TBA Week: Float Points: 126,000
Notes: 154,000 PIC Points

VSI0006201616
TBA
$36400

Usage: Annual Unit: TBA Week: Float Points: 364000

VSI0004181683
TBA
$18,500

Usage: Annual Unit: TBA Week: Float Points: 392,000

VSI0004081609
TBA
$8,500

Usage: Annual Unit: TBA Week: Float Points: 10,000

VSI0004071601
TBA
$10,500

Usage: Even Unit: TBA Week: Float Points: 105,000

VSI0001271612
2
$35000

Usage: Annual Unit: TBA Week: Float Points: 250000
Notes: Price negotiable

VSI0001271611
2
$35000

Usage: Annual Unit: TBA Week: Float Points: 250000
Notes: Price negotiable

VSI0001271610
2
$10900

Usage: Annual Unit: TBA Week: Float Points: 57000
Notes: Price negotiable

VSI0012221555
TBA
$39,650

Usage: Annual Unit: TBA Week: Float Points: 305,000
Notes: Make an offer!

VSI0011191506
2
$11000

Usage: Annual Unit: TBA Week: Float Points: 28000

VSI0011061507
TBA
$35000

Usage: Annual Unit: TBA Week: Float Points: 315000

VSI0010261508
3
$35000

Usage: Annual Unit: TBA Week: Float Points: 300,000

VSI0008101511
TBA
$32500

Usage: Annual Unit: TBA Week: Float Points: 226000

VSI0008061505
TBA
$145000

Usage: Annual Unit: TBA Week: Float Points: 1044000

VSI0007271584
TBA
$35,995

Usage: Annual Unit: TBA Week: Float Points: 210,000

VSI0007011562
TBA
$14,500

Usage: Annual Unit: TBA Week: Float Points: 78,000

VSI0007011564
TBA
$42,500

Usage: Annual Unit: TBA Week: Float Points: 300,000

VSI0005051521
2
$11000

Usage: Annual Unit: TBA Week: Float Points: 5000

VSI0002101506
TBA
$47,000

Usage: Annual Unit: TBA Week: FLoat Points: 446000
Notes: Can be broken down to 149,000 pts for 19,000, 3 separate weeks

VSI0012091413
TBA
$5,000

Usage: Annual Unit: TBA Week: Float Points: 105,000

VSI11211408
2
$28640

Usage: Annual Unit: TBA Week: Float Points: 154,000

VSI11211406
2
$26000

Usage: Even Unit: TBA Week: Float Points: 192,000

VSI11211403
2
$9,499 Negotiable

Usage: Annual Unit: TBA Week: Float Points: 63,000

VSI11191411
2
$21000

Usage: Even Unit: TBA Week: Float Points: 210,000

VSI11131414
2
$16,800 price negotiable

Usage: Even Unit: TBA Week: Float Points: 168,000
Notes: Negotiable, Make an offer today!

VSI11031401
TBA
$34900

Usage: Annual Unit: TBA Week: Float Points: 330,000

VSI10221405
TBA
$26,400

Usage: Annual Unit: TBA Week: Float Points: 220,000

VSI09121407
1
$2500

Usage: Annual Unit: TBA Week: Float Points: 84000
Notes: 12/9/2015 Reduced! 2.9 cents/point

VSI08251401
TBA
$20,020

Usage: Annual Unit: TBA Week: Float Points: 154,000
Notes: Ownership has banked points owner may be interested in selling as well

VSI08071407
2
$29900

Usage: Annual Unit: TBA Week: FLoat Points: 200000

VSI07311405
2
$28000

Usage: Annual Unit: TBA Week: Float Points: 436000

vsi04091409
2
$35000

Usage: Annual Unit: TBA Week: Float Points: 200,000

VSI03111403
2
$40900

Usage: Annual Unit: TBA Week: Float Points: 350000

VSI11251305
2
$32900

Usage: Annual Unit: TBA Week: Float Points: 154000

VSI11251304
2
$32900

Usage: Annual Unit: TBA Week: Float Points: 154000

VSI11251303
2
$26900

Usage: Annual Unit: TBA Week: Float Points: 128000

VSI08271304
2
$21400

Usage: Annual Unit: TBA Week: Float Points: 105000

VSI08261305
TBA
$10080

Usage: Odd Unit: TBA Week: Float Points: 84000

VSI08121309
2
$29000

Usage: Annual Unit: TBA Week: Float Points: 203000

VSI07261305
TBA
$35000

Usage: Annual Unit: TBA Week: Float Points: 250000

VSI04241314
TBA
$35000

Usage: Annual Unit: TBA Week: Float Points: 300000

Show All