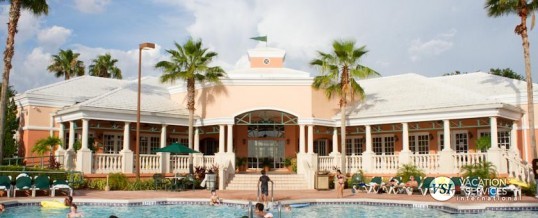 Description:
On a private lake, a 20-minute drive from Walt Disney World, this property has spacious condo-style accommodations and free Wi-Fi.
These spacious accommodations at the Summer Bay Orlando are furnished with many of the comforts of home. Some have full kitchens.
The Summer Bay Orlando features 4 on-site swimming pools and a poolside Tiki bar. The property also provides on-site ticket sales to area theme parks as well as an on-site restaurant, fitness center, and grocery market.
The Summer Bay Orlando is in a convenient location only a short drive from popular Orlando attractions, including SeaWorld and Universal Studios. Many water sports, including jet skiing and canoeing are also easily accessible.
Amenities:
Things to do
Pool
Fitness Center with Gym / Workout Room
Tennis Court
Restaurant
Bar/Lounge
Room types
Kitchenette
Suites
Non-Smoking Rooms
Family Rooms
Internet
Free Internet
Free High Speed Internet ( WiFi )
Services
Free Parking
Meeting Rooms
Children Activities ( Kid / Family Friendly )
Room Service
Business Center with Internet Access
Concierge
Banquet Room
Multilingual Staff
Self-Serve Laundry
Conference Facilities
Shuttle Bus Service
Availability For Sale
ID
Bedrooms
Price
VSI0005162326
3
$9000

Usage: Even Unit: TBA Week: Float

VSI0005092328
TBA
$9000

Usage: Annual Unit: TBA Week: Float Points: 60500

VSI0005092320
TBA
$14,000

Usage: Odd Unit: TBA Week: Float Points: 170

VSI0004182302
2
$39,000

Usage: Annual Unit: TBA Week: Float

VSI0003202313
3
$31,500

Usage: Annual Unit: TBA Week: FL

VSI0002092307
2
$21,900

Usage: Even Unit: TBA Week: Float

VSI0001302306
2
$60,000

Usage: Annual Unit: TBA Week: Float Points: 540

VSI0001102354
TBA
$13000

Usage: Annual Unit: TBA Week: Float Points: 150000

VSI0001052358
TBA
$13500

Usage: Annual Unit: TBA Week: Float Points: 52500

VSI0001052320
TBA
$6825

Usage: Annual Unit: TBA Week: Float Points: 105,000

VSI0010312215
3
$11,900

Usage: Annual Unit: 50 Week: 31 Points: 128,000

VSI00010112227
2
$5900

Usage: Annual Unit: TBA Week: Float

VSI0009132263
TBA
$5,500

Usage: Odd Unit: TBA Week: Float Points: 181 Expos

VSI0006292208
1
$18,000

Usage: Annual Unit: 406405 Week: 49 Points: 108

VSI00062122010
3
$79,000

Usage: Annual Unit: TBA Week: Float

VSI0006212209
3
$52,000

Usage: Annual Unit: TBA Week: Float

VSI0005112201
2
$19,400

Usage: Annual Unit: TBA Week: Float

VSI0003302201
2
$7500

Usage: Odd Unit: TBA Week: Float

VSI0001032213
3
$16,500

Usage: Annual Unit: TBA Week: Float

VSI0003292104
1
$15,900

Usage: Annual Unit: 406/405 Week: 48 Points: 108 expos

VSI0003292103
3
$31,000

Usage: Annual Unit: 320 Week: 8 Points: 648 expos

VSI0003182102
TBA
$10,700

Usage: Annual Unit: TBA Week: Float Points: 239

VSI0011032005
3
$1,200

Usage: Odd Unit: TBA Week: Float
Notes: Sleeps 10! 126,000 RCI Points. Has 3 bedrooms, is like a full home. Very comfortable and very close to Disney World and Sea World. Full kitchen, and 2-1/2 baths.

VSI0009172004
3
$7500

Usage: Even Unit: TBA Week: Float Points: 642,000

VSI0006152005
2
$5000

Usage: Odd Unit: TBA Week: Float

VSI0001212093
3
$9500

Usage: Annual Unit: TBA Week: Float

VSI0011221904
2
$100,000

Usage: Annual Unit: TBA Week: Float Points: 720,000

VSI0011011997
TBA
$6100

Usage: Even Unit: TBA Week: Float Points: Yes

VSI0010021904
2
$21,000

Usage: Annual Unit: TBA Week: Float

VSI0009031902
2
$2000

Usage: Odd Unit: 503-102 Points: 179 expos

VSI0006181903
2
$4,000

Usage: Odd Unit: 408306 Week: 48

VSI0004081915
3
$15,000 Nego.

Usage: Annual Unit: TBA Week: Float
Notes: House with Pool and Jacuzzi

VSI0004081914
1
$6000 Nego.

Usage: Annual Unit: TBA Week: Float

VSI0002071905
2
$9,900

Usage: Even Unit: 106/104 Week: 39

VSI0002071903
3
$26,900

Usage: Annual Unit: 404/401 Week: 38 Points: 101,500
Notes: 2019 usage

VSI0001301903
2
$19,900

Usage: Annual Unit: TBA Week: Float Points: 66,500
Notes: 1 week every year

VSI0011131825
2
$8,500

Usage: Annual Unit: 207-105 Week: 7

VSI0007051802
2
$21,000

Usage: Annual Unit: TBA Week: Float Points: 75,000

VSI0007021808
3
$30,900

Usage: Annual Unit: TBA Week: Float Points: 100,500

VSI0006261802
2
$22,900

Usage: Even Unit: 402/401 Week: 33
Notes: 2018 usage

VSI0005221804
2
$19,900

Usage: Annual Unit: TBA Week: Float
Notes: Deeded week 38 unit 403/307

VSI0005221803
3
$23,900

Usage: Annual Unit: TBA Week: Float
Notes: Deeded week 45 unit 407/202 3/10

VSI0003271814
3
$15,000 neg

Usage: Even Unit: TBA Week: Float Points: 287 Expos
Notes: 2018 start now. 3 bedroom lockout unit sleeps 10 or used as a 1 bedroom sleeps 4 plus 1 week as a 2 bedroom unit sleeps 6. Visit ClubExploria.com Destinations Tab for additional vacation resort choices that can be booked instead of Summer Bay in Florida.

VSI0009111701
2
$12,900

Usage: Annual Unit: TBA Week: Float Points: 15,000

VSI0008111705
3
$15,900 OBO

Usage: Annual Unit: 501/201 Points: 75,000

VSI0007211708
2
$21,000

Usage: Annual Unit: 202-103 Week: 17
Notes: Great property. Close to Disney World

VSI0007131705
TBA
$10,000 P/N

Usage: Even Unit: TBA Week: Float Points: 67,000

VSI0002221704
2
$18,000

Usage: Annual Unit: TBA Week: Float Points: 60,500

VSI0002151702
2
$18,000

Usage: Annual Unit: TBA Week: Float Points: 301

VSI0009201606
2
$26,500

Usage: Odd Unit: TBA Week: Float Points: 52,000

VSI0006201604
2
$9900

Usage: Odd Unit: TBA Week: Float Points: 54000

VSI0006131602
2
$14500

Usage: Annual Unit: TBA Week: 12

VSI0004211696
2
$10,000

Usage: Annual Unit: TBA Week: Float

VSI0002291611
studio
$14000

Usage: Odd Unit: TBA Week: Float Points: 37300

VSI0002291610
1
$20000

Usage: Annual Unit: TBA Week: Float Points: 74600

VSI0002041608
2
$13900

Usage: Even Unit: TBA Week: Float Points: 27162

VSI0001081612
TBA
$11,000

Usage: Annual Unit: TBA Week: Float Points: 75500

VSI0001031605
4
$30000

Usage: Annual Unit: 503/103 Week: 14 Points: 155000

VSI0011301508
2
$30000

Usage: Annual Unit: TBA Week: Float Points: 100500

VSI0011241509
3
$24000

Usage: Even Unit: TBA Week: Float

VSI0011171592
3
$15,000

Usage: Odd Unit: 207-203 Points: 99,000 Every ODD year

VSI0010211513
2
$12500

Usage: Annual Unit: S04 202 Week: 27 Points: 75500

VSI0008181507
2
$10,000 neg

Usage: Odd Unit: TBA Week: Float Points: 78000

VSI0008041503
3
$35000

Usage: Annual Unit: 0323 Week: 38 Points: 124000

Show All